Murray Center Treating Rare Heart Condition Designated As One Of A Kind In Intermountain West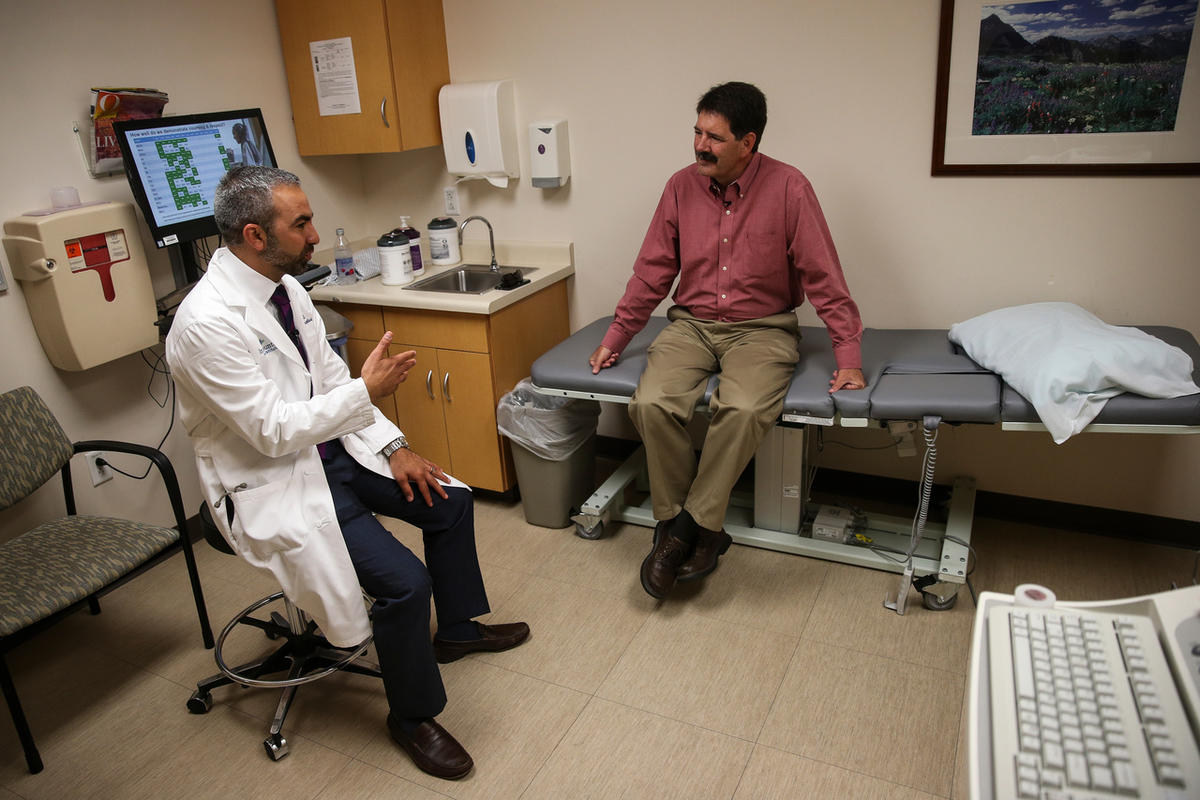 MURRAY — Orem City Councilman Mark Seastrand likes to keep a good sense of humor about the profound heart health problems he has overcome.
After he told a friend about his successful open heart surgery in December, Seastrand said they teased him, "so you're not a heartless politician after all."
"It could be they got in there and found nothing because I was a politician," Seastrand quipped.
As much as he can laugh about it now, Seastrand's heart problems once left him and his loved ones not only deeply concerned, but in the dark as to the root cause. His fainting incidents that starting in the late 1990s left doctors to conclude Seastrand suffered from heart rhythm issues, but despite his best efforts, symptoms continued to limit him.
"If (I) ever get up, take off and run and ... go somewhere without kind of warming up, I'd get lightheaded," Seastrand said. "I had kind of learned to deal with that and decided that's what my life's going to be like. ... You just kind of learn to deal with that. There wasn't much that could be done."
That conclusion changed when a relative suggested Seastrand's symptoms sounded a lot like hypertrophic cardiomyopathy, a genetic heart condition perhaps best known for causing the sudden deaths of athletes during competition.
Seastrand soon afterward made contact with the Hypertrophic Cardiomyopathy Center, an Intermountain Healthcare installation in Murray, a connection that would forever change his outlook on his health.
"When you find out that the condition is definable and you have a team of one of the top teams in the country is 30 minutes away from where you live, and they can fix the problem, now it's a matter of is this something I live with ... (or do I) get this done," he said.
Seastrand, who is director of the Entreprenuership Institute at Utah Valley University, opted for surgery to rectify his condition.
"Heart surgery is very scary, but so is the unknown," he said.
Since the procedure, Seastrand told the Deseret News, his longtime problem of faintness has faded away.
"It is nice to have that certainty of OK, that's no longer a problem," he said.
Intermountain Healthcare says results like the ones Seastrand and other patients have enjoyed are now being recognized at a prestigious level, thanks to the Hypertrophic Cardiomyopathy Center's recent designation by an authoratative industry group as a National Center of Excellence.
That designation, given out by the Hypertrophic Cardiomyopathy Association in March, applies to just two dozen other centers in the United States. The Hypertrophic Cardiomyopathy Center at Intermountain Medical Center Heart Institute, founded in January 2016, is the only center in the Intermountain West with the distinction.
"This is a great honor for our program, and wonderful validation of the work that we're doing to provide the very best care to families and patients affected by HCM," Dr. Kia Afshar, director of the Hypertrophic Cardiomyopathy Center, said in a statement.
"We have assembled a group of specialists with expertise and success in treating patients with HCM from throughout the country. This team effort allows us to provide the full range of services that HCM patients in Utah and throughout the Intermountain West need." The center also treats children with hypertrophic cardiomyopathy at Primary Children's Hospital.
Hypertrophic cardiomyopathy is caused by the enlargement of cells that thicken the walls of the heart's two ventricles, often affecting the wall specifically between them and ultimately restricting the flow of blood out of the heart. A person who suffers from hypertrophic cardiomypathy suffer symptoms similar to that of heart failure, including dizziness, fainting, chest pain and difficulty withstanding exercise.
"These people become very short of breath and sometimes have chest pain or dizziness with exertion," Afshar said.
Because it is genetic, family members of those who are diagnosed with the condition are encouraged to get tested. Still, only about 1 in 500 Americans have hypertrophic cardiomyopathy. Because it is so uncommon, there is a need for highly specialized centers that can focus solely on the disease, said Jess Gomez, Intermountain Healthcare spokesman.
"Hypertrophic cardiomyopathy is rare enough that a family physician or general cardiologist may not see many patients with the disease," Gomez said in a statement. "The center's specialized physicians, however, see it often, talk to other experts about it, stay updated on treatments and research, and are always looking for new and better ways to treat patients suffering from HCM."
Seastrand agrees that the specialists were able to see and diagnose what his other doctors weren't. A large team of specialists met with him both before and after his heart surgery, including meetings with the surgeon himself before the big day, which he called "pretty comforting."
"Sometimes when you're working with just one doctor and they're really busy, you don't really know if you're getting the whole perspective," Seastrand said.
Seastrand said the center's doctors made it clear to him that he didn't have to accept living with his condition and resign himself to the limitations it gave him, but rather could improve his health to the point where it would become "totally not an issue, not a problem."
But moreso than just living with that condition, actually dying from it is what Seastrand knows he was most lucky to avoid. He later learned it was possible he could have died before ever knowing what ailed his heart when he collapsed during a family trip to Disney World in 2015. His doctors, he recalled, explained to him that such a sudden cardiac event is frequently "the final blow."
"A lot of people don't come out of that," he said.
---
Story Credit: http://www.deseretnews.com/article/865686249/Murray-center-treating-rare-heart-condition-designated-as-one-of-a-kind-in-Intermountain-West.html