Mother Thankful for Quick Action of Hidden Valley High School Staff Who Saved Her Son's Life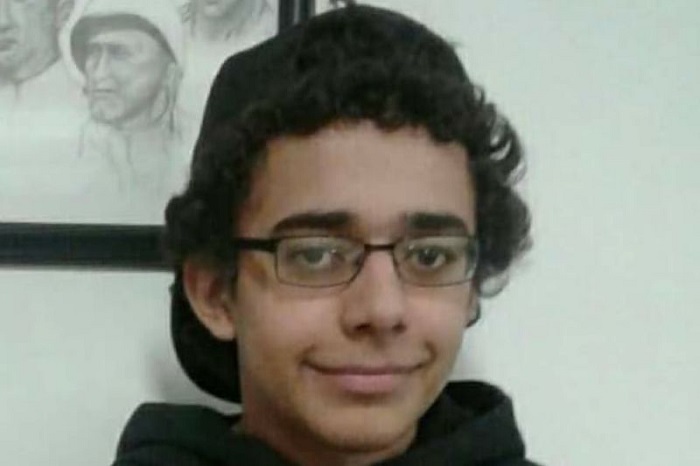 When Xavier Callaway collapsed during gym class last month, the staff at Hidden Valley High School sprang into action.
Everyone from a school nurse, to a gym teacher, to a lacrosse coach rushed to Callaway's aid when he suffered a cardiac arrest while running a fitness test on April 19, said his mother, Tabitha Hartman.
"It was a number of folks that just immediately jumped into action to provide emergency first aid," said Roanoke County schools' spokesman Chuck Lionberger.
Hartman said school staff performed CPR and used an automated external defibrillator to help her son, a 16-year-old sophomore, in the minutes before the rescue squad arrived.
Callaway was taken to Carilion Roanoke Memorial Hospital, and eventually to the University of Virginia where he underwent surgery. Hartman said her son was diagnosed with a heart condition called hypertrophic cardiomyopathy, known as HCM.
Mayo Clinic describes HCM as a disease in which the heart muscle is unusually thick, which can make it more difficult for the heart to pump blood. The American Heart Association says sudden cardiac arrest in young people is often caused by the condition.
A GoFundMe campaign was started to help with the unexpected costs the family has incurred. Callaway returned home from the hospital Wednesday, where he is now recuperating.
Hartman praised the staff at Hidden Valley for their quick response.
"They saved his life," Hartman said, noting there's nothing she could ever do to repay them.
If this had to happen, Hartman is glad it was at the school, surrounded by people trained in CPR, rather than at the park where Callaway might have been alone.
"It's because of them that he's alive right now," Hartman said of school staff.
Several of the staff members who assisted Callaway were recognized for their efforts at an April 26 Roanoke County School Board meeting.
For Hartman, the incident has highlighted the importance of being trained in CPR and other lifesaving measures.
Hartman was at work April 19 when she noticed missed calls from the school, which she returned. When Hartman was on the line with a secretary, another call came through: it was an administrator saying her son had collapsed and would be taken to the hospital by ambulance.
Callaway's cardiac arrest came as a shock to Hartman. She had no idea her son had a heart condition. Prior to that day, she said, he was perfectly healthy and never had any serious medical issues.
Now, his life will be quite different. Hartman said her son loves to play basketball, which he'll no longer be able to do. It's too dangerous with his condition.
"It's just going to be a big life change for him," Hartman said.
But, she remained optimistic. Callaway may not have basketball anymore, but he's still got his video games, she said with a light laugh.
---
Story Credit: http://www.roanoke.com/news/education/mother-thankful-for-quick-action-of-hidden-valley-high-school/article_f9f607db-702d-5bdd-8733-8cb30bd561a7.html