Mother Backs Genetic Heart Screening After Son, Mother and Sister Diagnosed with Same Life-Threatening Defect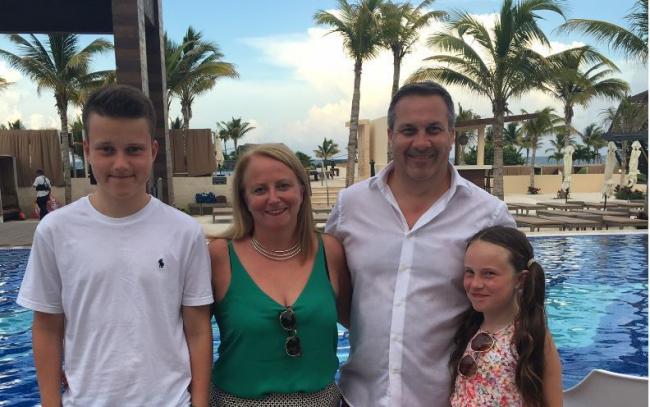 A DUNDEE mother is raising awareness of cardiac screening after both herself and her son were diagnosed with potentially deadly heart defects.
Fiona Brown, 42, and her 15-year-old son Ewan have Long QT syndrome, an inherited heart condition that can lead to cardiac arrest and sudden death.
Mrs Brown's mother, sister, nephew and some cousins have also been diagnosed, but the faults were only picked up by chance after Mrs Brown underwent routine blood pressure check in 2012, including an electrocardiogram (ECG).
Following her diagnosis other family members were tested, including her daughter Abby, now aged 10, who was found not to be a carrier of the Long QT gene.
Mrs Brown said: "I feel very passionately about encouraging regular screening to diagnose undetected heart conditions.
"We are the lucky few who had an incidental diagnosis."
Mrs Brown and her family have been able to reduce their risk by taking beta blockers and avoiding certain common over the counter medications.
She added: "I feel very fortunate for this knowledge although the burden of know is at times challenging, especially for my teenage son."
It comes as figures today[Fri] reveal that 16 per cent of people with a deadly inherited heart condition are only diagnosed after having a cardiac arrest, while 18 per cent are diagnosed after a sudden death in the family.
The figures have been released by the British Heart Foundation (BHF) to highlight the need for better diagnosis.
The charity estimates that around 620,000 people in the UK have a faulty heart gene, and it is urging people to speak to relatives about any early sudden deaths or premature heart disease in the family.
Once someone has been diagnosed with an inherited heart condition, genetic testing should be carried out on first-degree relatives – a process called cascade testing.
Professor Sir Nilesh Samani, Medical Director at the British Heart Foundation, said: "All too often, people aren't familiar with their family history, or they aren't aware that a sudden death might be linked to an underlying heart condition."
---
Story Credit: http://www.heraldscotland.com/news/16074734.Mother_backs_cardiac_screening_after_chance_discovery_of_life_threatening_defect/