Minnesota teen runner makes recovery after suffering cardiac arrest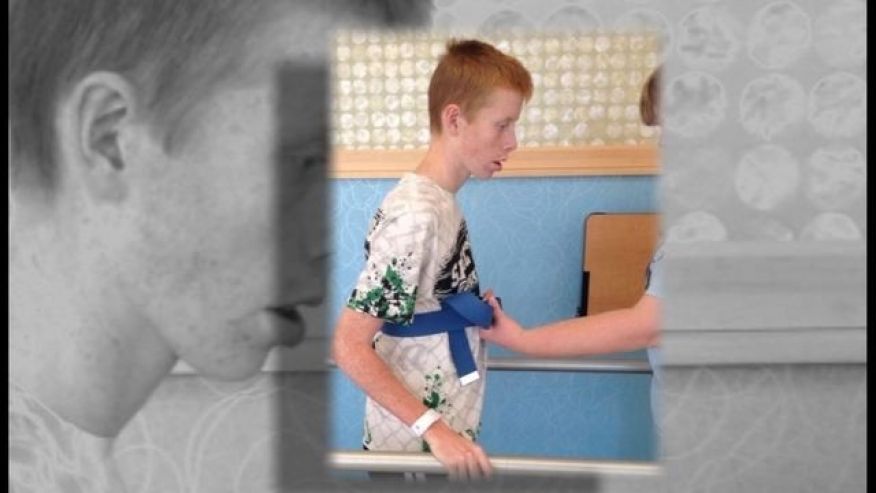 Five months ago, a Minnesota teen's heart stopped for 20 minutes and he stopped breathing after he suffered a full cardiac arrest during cross-country practice. Now, the 16-year-old— who was honored Tuesday by the American Heart Association and his high school for his incredible recovery— is ready to get back on the track.
"I love to run," Nevin Sagstetter, of Elk River, Minn., told Fox 9.
Sagstetter's life was nearly cut short last fall, about a mile from Spectrum High School.
"Oh, he was dead. He died on that field," his dad, Tom Sagstetter, told Fox 9.
Fortunately, his coach, a former EMT, was close by.
"No coach ever wants to be in a situation where you're doing CPR on one of your athletes," Rick Peterson told the news channel.
After being rushed to a nearby hospital and airlifted to the Twin Cities, Nevin spent 72 hours in a medically-induced coma. His brain activity was minimal and the family was unsure if he'd be able to function normally or come off the ventilator.
A lack of oxygen damaged his brain and when he woke up, the teen needed help walking and speaking again.
Two months later, he returned home from the hospital and, right before Thanksgiving, he returned to classes and running.
"He's the miracle child," his mother April Sagstetter, told Fox 9.
Doctors were unable to determine what caused the teen to go into cardiac arrest and he now has a pacemaker and defibrillator implanted into his chest. Next week, doctors will decide if he's clear to return to competitive racing in the spring.