Maryland Woman Who Suffered Cardiac Arrest Shares Powerful Message For Heart Health Month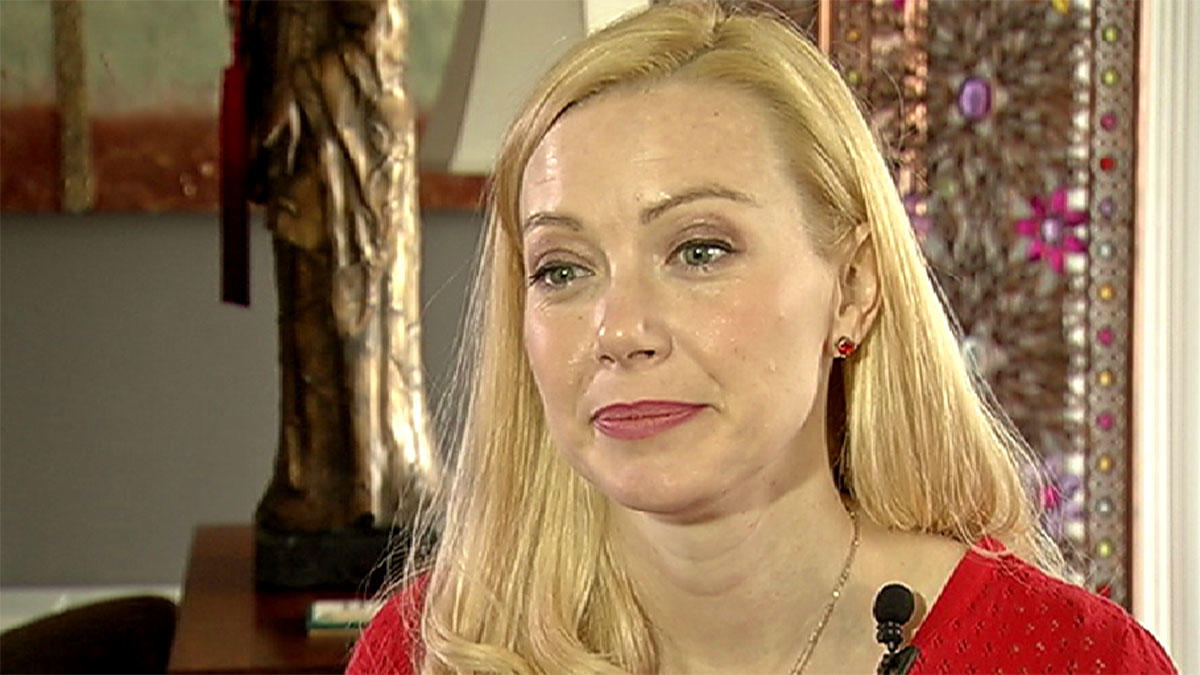 Growing up, Starr Mirza was the picture of good health, but knew something wasn't right.
"I would faint. I would pass out," Mirza, of Silver Spring, Maryland, said.
Doctors would say, "'Oh, she just didn't have enough to eat.'"
Mirza said she would notice a constant ticking in her chest, but no one could explain it.
Then, at 23 years old, Mirza went into cardiac arrest.
"I remember watching my first customer walking through the door up to my teller window and that's about it. That's about the last thing I remember," she said. "I woke up and had already had the pacemaker and defibrillator implanted inside of me."
Now 37, she will need the device for the rest of her life. Mirza was diagnosed with Long QT syndrome, a heart rhythm condition that can cause fast, chaotic heartbeats. Some symptoms of Long QT syndrome are fainting and seizures.
Mirza also suffers from heart failure, in which the heart can't pump enough blood.
"My heart is having a hard time knowing when to beat, how to beat," she said.
She is now sharing her story in the hopes of helping other women who may be unaware that they suffer from a heart disease.
Mirza is one of the faces of a new campaign called "#KnockOutHeartDisease" from WomenHeart: The National Coalition for Women with Heart Disease and Burlington Stores.
"It's important to get your blood pressure checked, to know your BMI, to have your pulse checked and to get a look at what your cholesterol is," said Susan Campbell, with WomenHeart.
Mirza's message to women: Listen to your heart.
"Get screened. Know your body. Know who you are, you know, and trust yourself. Trust yourself and trust your heart."
WomenHeart is offering free heart health screenings on Friday at Burlington locations in Silver Spring from 5 to 8 p.m.
---
Story Credit: http://www.nbcwashington.com/news/local/Maryland-Woman-Who-Suffered-Cardiac-Arrest-at-Young-Age-Shares-Powerful-Message-for-Heart-Health-Month-412630703.html