Marlborough Rugby Player Bevan Moody Dies After On-Field Cardiac Arrest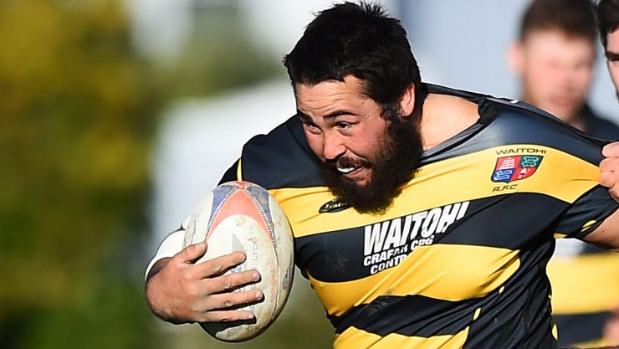 Bevan Moody's family and friends are today mourning the loss of a young family man after the Waitohi rugby player died in Nelson hospital.
The 22-year-old Marlborough prop forward had been in an induced coma since suffering a cardiac arrest on the field last Saturday. On Thursday morning he died, surrounded by family and friends.
Moody was running back to halfway for a restart when he collapsed in a Tasman Trophy division one match between the Nelson and Waitohi clubs at Neale Park.
Team management worked quickly to try to revive Moody, including administering CPR. An ambulance was called, followed by further medical attention at the ground, before he was taken to Nelson Hospital and placed in an induced coma.
Moody's death was the second in New Zealand club rugby in May after Wellington player Daniel Baldwin died last week. His funeral, in Wellington on Wednesday, was a moving ceremony attended by 500 family and friends.
Moody's partner Kendra, and his daughter Maddison, his mum Wendy and stepfather Craig, father Garry and stepmother Susie, sisters Hayley and Taylah and brother Justin, along with many family and friends have been at his bedside throughout.
His club coach and mentor, Tonga Taumoefolau, who has been at his side since the incident, says Bevan will be remembered as a family man, with a strong family connection, who embraced being the best father, brother and son.
"Bevan was an active rugby player with Marlborough Boys' College First XV, Waitohi and various representative teams, he had unique abilities as a scrummager and had the physique to be a star on the rugby field.
"His team embraced him as a teammate who was hard-working on the playing field; a committed and loyal team player. He just loved playing rugby. Bevan was called 'Bear' for his imposing physique, and was a much-loved team mate at every level he played."
His family greatly appreciate all of the love, care and support they and Bevan have received over the past week. They have no further comment to make at this time.
New Zealand Rugby expressed its condolences in a statement this afternoon.
"It's gutting to see a young man die while playing the game he loved. It's wrong and hard to make sense of when someone dies at such a young age," said NZR General Manager of Rugby Neil Sorensen.
"I met Bevan at Under 20 camps, he was a neat young man and a talented player who had many years of rugby, but more importantly life, ahead of him.
"Our thoughts go out to his family, especially his partner and his young daughter, and his team mates who will be taking this sudden loss really hard. The immediate focus is ensuring Bevan's family and his mates are fully supported."
Moody was a member of the Marlborough College First XV that won the Crusaders region secondary schools Press Cup title in 2013 and also a former New Zealand under-20 trialist. He was a Marlborough Red Devils senior representative player, having also represented Marlborough and Tasman at age-group level.
---
Story Credit: http://www.stuff.co.nz/sport/92968432/Marlborough-rugby-player-Bevan-Moody-dies-after-on-field-cardiac-arrest