Lowcountry Heart Walk Participant Says Family Knowing CPR Saved Her Life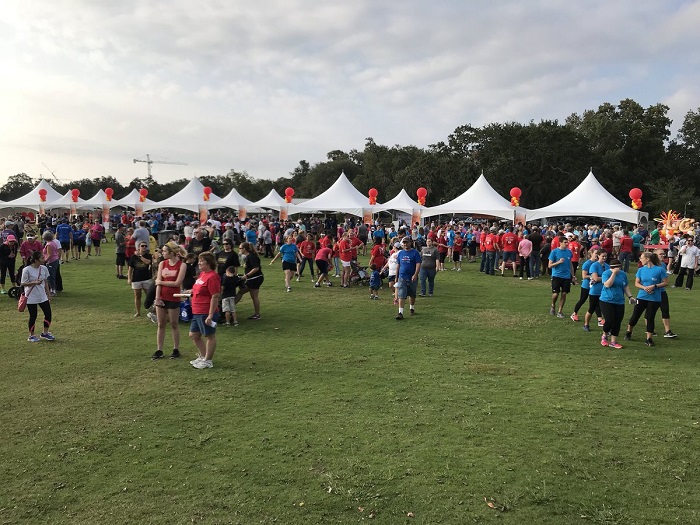 CHARLESTON, SC (WCSC) - More than 700,000 dollars... that's how much money the American Heart Association raised Saturday with its Lowcountry Heart Walk.
Many people at the walk have been personally touched by heart disease.
More than 10,000 feet shuffled around Riverfront Park today
But you could say one family has walked a whole lot farther than most of the crowd.
"This year, as a survivor, it means a lot more," Pauline Meyer, a Sudden Cardiac Death Survivor, said.
As hard as it may be to believe, Meyer died last November. Her heart unexpectedly malfunctioned and stopped beating.
"Nothing. I don't remember anything," Meyer said.
She may not remember that night. But it's a night her husband and daughter will never forget.
"It was pretty much my worst nightmare," Hayley Meyer, Pauline's daughter, said.
Nightmare or not, Hayley Meyer and her dad quickly stepped in.
"Between the two of them for about 10 minutes, they did hands-only CPR," Pauline Meyer said.
That might have been the longest ten minutes of Travis' life.
"It was hard," Travis Meyer said.
But it was ten minutes he was ready for.
"Being 26 years in the military, having to learn CPR, just the training kicked in," Travis Meyer said.
Training his daughter also had.
"I had to trust in the training that I had and I had to make sure she was going to be okay," Hayley Meyer said.
And, of course, Pauline was. It's not exaggerating to say it's all thanks to her husband and daughter. Emergency Room doctors say the only reason Pauline is walking today is because of the CPR she had before they got to her.
"You know, I believe that I was saved for a purpose. And I make every day count. It's a blessing. It truly is," Pauline said.
A blessing Pauline is using to encourage more people to be CPR certified. She hopes her advocacy might one day save someone else's life.
Doctors still don't know what caused Pauline's cardiac death. But the family is now more healthy and active than ever before.
---
Story Credit: http://www.live5news.com/story/36492728/lowcountry-heart-walk-participant-says-family-knowing-cpr-saved-her-life