Living With A Heart Arrythmia Disorder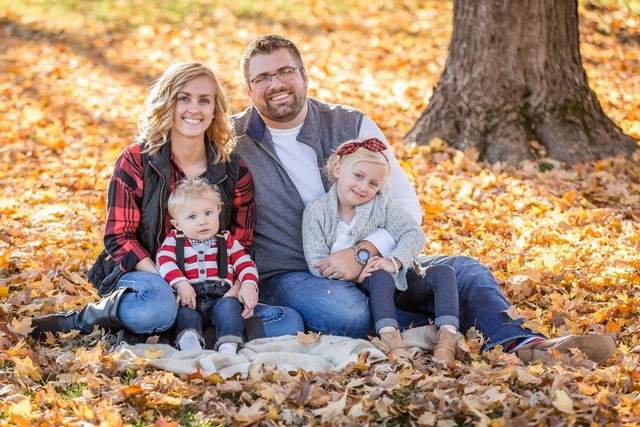 EDGERTON - It's been many years since Hailey Wedige first heard the word 'arrhythmia.' At the time she didn't truly understand the impact it would have on her life.
Wedige, now 27, was only 10 years old when her older brother Tyler, 12, suffered cardiac arrest while sitting at his desk during school. Thankfully quick action by Tyler's teachers and principals saved his life, but many questions remained as to what had happened, and why.
It took a barrage of medical tests to discover that the siblings both had irregular heartbeats due to a genetic condition Long QT syndrome.
"Initially the doctors had us limit our physical activity and they also put us on beta blocker medications to help regulate our heart rates," Wedige said.
After recovering from cardiac arrest, Tyler had a defibrillator, a device that can deliver an electrical shock to reinstate the heart's regular rhythm, implanted in his chest.
Wedige had the same surgery completed the following year. Her mother, who was found to be the carrier of the mutated gene that causes Long QT syndrome, also had the procedure done.
"You feel like you have an extra 30 pounds on your body when you stand up for the first time after the surgery," Wedige recalled.
Having defibrillators was very important for everyone in the family. People with Type 1 Long QT syndrome generally have arrhythmia brought on by physical activity.
Those who have Long QT syndrome Type 2, like Wedige and her family, can go into cardiac arrest from something as little as being startled.
"I've had the defibrillator go off a couple times at night," Wedige said. "It kind of feels like getting punched in the middle of the back...it does hurt."
It's been about seven years since Wedige had her last cardiac event. She says having the defibrillator helps ease her mind, but it will require maintenance throughout her lifetime. She's already had work done on the device twice, and its batteries and leads will continue to be changed every few years.
Wedige also may soon be keeping extra careful watch on her two young children, Ella, 4, and Grayson, 2. Both may soon have diffibrillators, too, as they have been diagnosed with Long QT syndrome.
The two youngsters already take beta blocker medications several times a day, and mom is always keeping a watchful eye on their activities.
"We just have to think about little things, like if we were going swimming, we'd never just jump into the cold water," Wedige said.
Wedige said she hopes sharing her story may help Beloit Daily News readers think a bit more about heart health, and taking care of themselves or others.
"I would tell anyone experiencing issues to get heart testing done...it's just better to know," she said. "I would also encourage everyone to learn CPR."
---
Story Credit: http://www.beloitdailynews.com/article/20170818/ARTICLE/170819789