Letter: More Must Be Done — By All — To Improve Outcomes In Cases Of Cardiac Arrest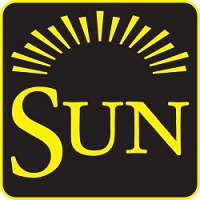 In response to the state Association of Fire Chiefs video that aims to inform the public on statewide changes to CPR protocol, more work is needed to save hearts too young to die.
The efforts by the Rhode Island Department of Health to redesign the protocols that are used by emergency medical technicians and the creation of a public service announcement by the Rhode Island Association of Fire Chiefs deserve our applause. The revised protocol supports high quality resuscitation. As a matter of fact, improved outcomes are highly dependent on a foundation of high quality CPR by our first responders and emergency medical professionals.
With that said, there remains a great deal of work to be done in order to improve sudden cardiac arrest outcomes in communities across the state of Rhode Island. This includes reform of current 911 practices, cardiac arrest data collection and analysis, increased citizen CPR and access to defibrillation, evaluation of CPR performance quality by emergency medical services professionals, post resuscitation care, and more.
Improving survival from cardiac arrest is not complicated, but it is not easy. The very nature of cardiac arrest requires bystanders to be ready, willing, and able to act. Additionally, to be successful their actions in combination with care provided by our EMS/fire and first responder agencies must occur within a system that coordinates and integrates each facet of care into a choreographed group effort, focusing on neurologically intact survival to discharge from the hospital.
In order to be truly successful, we need to implement strategies to optimize recognition, response, care and outcomes for cardiac arrest patients. The incremental value of ongoing system quality improvement (public health surveillance), early recognition and emergency number activation, pre-arrival instructions, bystander initiated CPR, rapid defibrillation strategies, high quality CPR, and regional systems of care that incorporate evidence based recommendations is essential.
What's needed from citizens is:
• Lobbying elected officials to reform 911 practices and restore funding to our 911 system
• Learning CPR and how to use an automated external defibrillator
• Establishing effective medical emergency response plans for schools, municipal buildings and businesses
• Establishing each and every city and town in Rhode Island as a Department of Health designated HEARTSafe Community • Supporting local EMS/fire and public safety agencies.
Life itself is extremely fragile. In the time it takes for the heart to beat just once, everything can change.
David B. Hiltz Westerly
The writer is director of quality and development for Code One Training Solutions, LLC, of East Hartford.
---
Story Credit: http://www.thewesterlysun.com/opinion/letters/10002943-154/letter-more-must-be-done-by-all-to.html