'It Can Save A Life': Make Sure You Know These 7 Basic CPR Tips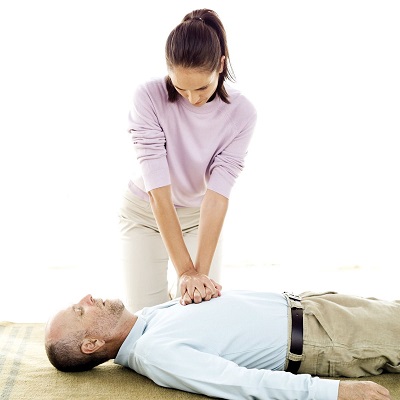 When a heart stops beating, doctors turn to the latest technology to start it again.
But when cardiac arrest occurs far from a hospital, the rescue technique of cardiopulmonary resuscitation reliably saves lives.
"In the field, all you have is CPR to rely on," said George Rome, a nurse practitioner for Baton Rouge General Medical Center and a CPR instructor.
Cardiac arrest can be caused by many afflictions. In adults, heart disease or an arrhythmia is the leading cause. For young adults, overdoses from abuse of prescription drugs are becoming more common, Rome said. Accidents and drownings are what often cause children to need CPR.
When it comes to infants, the culprit is often a respiratory illness, said Rome, who works in the Neonatal Intensive Care Unit at The General's Bluebonnet campus.
"It causes them to have a lot more mucus and not breathe as well," he said.
Rome encouraged all parents, grandparents and babysitters to take an infant CPR class. Baton Rouge General and other medical centers offer them regularly.
"It's an hour of your time, but it can save a life," he said.
For adult classes, search for class times with the American Red Cross at redcross.org.
Here are seven tips Rome offered that could help you save a life:
1. Call 911
"A lot of times, you first want to call 911 on an adult," Rome said. "On an infant, it's usually not something cardiac that's causing the arrest. It's usually something respiratory. So if you start CPR first, that will help and get them breathing again." If you have a cellphone, Rome said, turn on the speaker and talk to 911 while you perform compressions.
2. The basics of CPR never change
Whether the life-saving technique is performed on adults, children or babies, Rome said, find the line where the nipples are positioned, and then move your hands down slightly. Perform 30 chest compressions, then give two breaths. Repeat this process until the victim begins breathing. "Stay in the middle of the breast bone," Rome said, "because if you go to the side you can break ribs."
3. Hands only CPR works for children and adults, not infants
Infants need mouth-to-mouth breathing, according to the American Heart Association. Hands-only CPR means you only perform chest compressions at the rate of 100 to 120 beats per minute. "Just doing chest compressions on an adult keeps the blood flowing," Rome said.
4. When to pinch the nose
If performing mouth-to-mouth rescue breathing, pinch the nose of an adult or child. For infants, breathe into the mouth and nose. "Anytime you give a breath, you want to make sure it goes in," Rome said. If the chest doesn't expand, move the infant's head and try again.
5. Change the pressure depending on the victim's age
To perform CPR on infants, compress the chest with your index and middle fingers. For children, use the palm of one hand. When resuscitating adults, use the palms of both hands.
6. Learn the song 'Stayin' Alive'
Chest compressions should be given at a rate of 100 to 120 beats per minute — the same beat as the Bee Gees' disco classic "Stayin' Alive," according to The American Heart Association. But Rome noted that most people don't know the beat of the song — just the melody — so he teaches students to count in this manner: "One and two and three and four ..."
7. Keep going
Perform CPR until the victim is responsive. "You do it until they are better or until somebody else gets there who can do it," Rome said.
---
Story Credit: http://www.theadvocate.com/baton_rouge/entertainment_life/health_fitness/article_57389db2-5163-11e7-b6cb-3319ccb5bd9f.html