Tributes Paid to Irish Youth Footballer After Shocking Sudden Death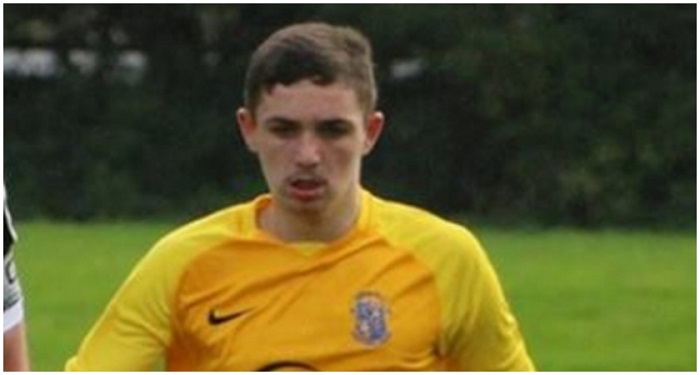 GLOWING TRIBUTES have been paid to a young footballer who died suddenly in Belfast this week.
Eamon O'Connor, 18, from Moyard in west Belfast, passed away unexpectedly on Monday.
The popular teenager had played for his local football club Newhill FC from the age of 10 until earlier this year.
He had recently moved to play for Belfast Celtic's under-19 side and was named man of the match after his debut appearance.
Newhill FC paid a heartfelt tribute to Eamon and his "huge personality" following news of his tragic death.
"Eamon was a brilliant young footballer from when he joined us at around ten years old," the club said in a statement to Belfast Live.
"He was an excellent teammate, and would back his team up in every situation. His football ability was impeccable, and it was often that Eamon took control of a game.
"Every individual who was lucky enough to have met him will remember his big smile, crazy antics and his huge personality that would light up a room.
"Eamon was a gentleman, and a true leader on and off the pitch.
"We'll never forget Eamon and the memories we shared with him, nor will we forget his own catchphrases, like how he would greet everyone with the word 'Dawg!'. RIP Eamon."
In another tribute, a spokesman for Belfast Celtic described Eamon as a "talented" and "massively popular" footballer.
"Eamon had just joined our newly formed U19s recently but had already made a big impact on many at the club," they said.
"He played his first game for the club two weeks ago where he turned in a man of the match performance in his team's first ever game.
"A talented footballer with a fantastic attitude, he was a massively popular figure within the U19 set-up and will be a great loss to everyone at the club.
"Our thoughts go out to his family, friends and team mates, past and present at this sad time.
"Rest in Peace, Eamon. You'll never walk alone!"
Eamon's funeral will take place at Corpus Christi Parish Church in west Belfast at 9.30am on Saturday.
---
Story Credit: https://www.irishpost.com/sport/youll-never-walk-alone-eamon-tributes-paid-gentleman-irish-youth-footballer-18-shocking-sudden-death-156667