Importance of Athletic Screening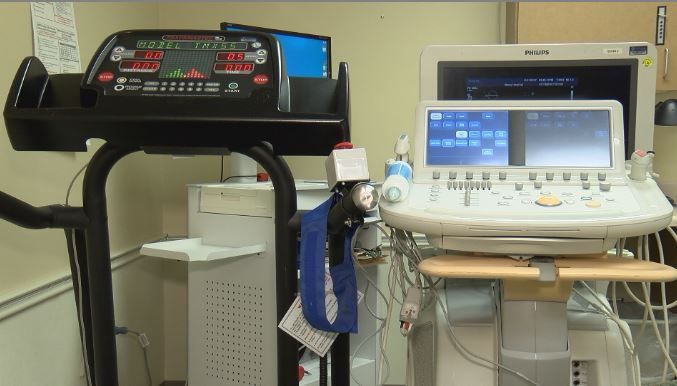 Athletic screenings help prevent the occurrence of sudden death or cardiovascular disease progression in young athletes.
"It helps us to try and identify preventable causes for cardiac death," said Dr. Jerome Pierson, Mercy Medical Center Chief Medical Director.
Dr. Pierson, Mercy Medical Center Chief Medical Director says that getting an athletic screening before you hit the court or field this sports season, is extremely beneficial.
He adds there are a couple tests that go into the screening.
"We start off with an electrocardiogram, so we can see the electrical conduction through the heart and see if there are any abnormal patterns that are there that could potentially be a warning sign," said Dr. Pierson. "Then we also did an echocardiogram, which is a sound wave test to the heart, where we can actually look at the heart muscle."
Earlier in the year, Mercy hosted Siouxland Christian School athletes, to give them the opportunity to have an athletic screening.
The athletic director says it was a simple process.
"After experiencing the process, it's really easy," said Kelli Heilbuth, Athletic Director at Siouxland Christian School. "You just go, and you get the different testing done. There's nothing painful about it, and it was really great doing it here, (Mercy Medical Center) because it was very affordable, we didn't even have to bill insurance, or do anything with deductible."
"If we can catch one or two athletes who have problems before they actually have problems on the floor, or on the football field, that would be an incredible gift," said Dr. Pierson.
---
Story Credit: http://www.ktiv.com/story/37053751/2017/12/Tuesday/healthbeat-4-importance-of-athletic-screening