Hurricane High and St. Albans High Honor Leland Brown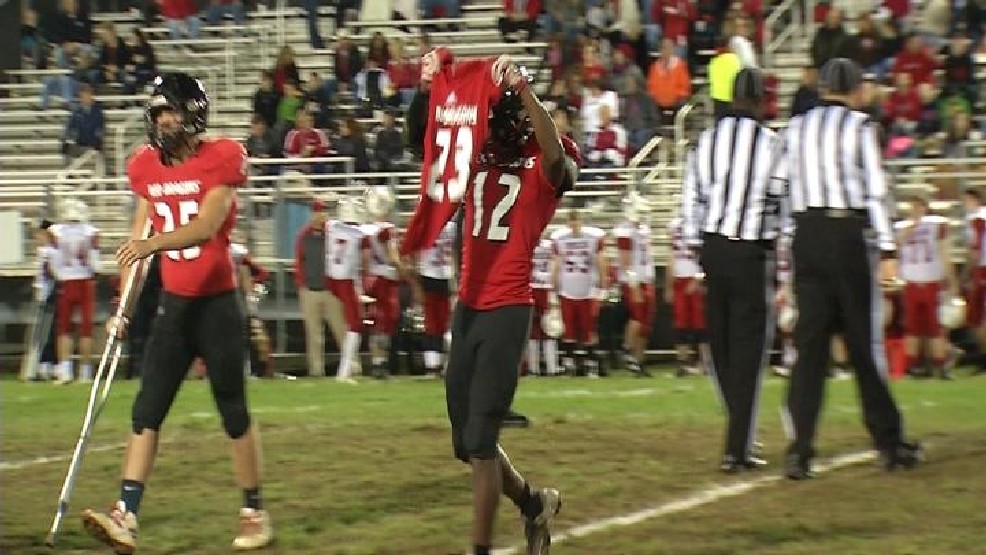 ST. ALBANS, WV (WCHS/WVAH) — Hurricane High and St. Albans High schools came together to honor Leland Brown Friday night on what would have been his senior night.
Brown was a multisport athlete at St. Albans High School. On May 24, 2014 he collapsed while playing basketball with his friends after going into sudden cardiac arrest.
During Friday night's senior night festivities both Hurricane and St. Albans honored Brown.
When it came time for Brown to make his senior walk, his parents walked his No. 23 jersey onto the field.
As they walked his jersey onto the field, Hurricane players stood at the 23 yard line. Hurricane players and cheerleaders also gave Brown's parents 23 flowers.
In April 2015, the St. Albans baseball team also honored Brown by hanging a sign in the outfield in his memory.
Brown's death also led to the introduction of "Leland's Law," which requires the WVSSAC to educate student athletes, parents, and coaches about the nature and warning signs of sudden cardiac arrest. Coaches would also have to undergo training and become certified in cardiopulmonary resuscitation.
Story courtesy of Fox 11 Eyewitness News
Full Story here: http://wvah.com/news/local/st-albans-hurricane-honor-leland-brown-on-what-would-have-been-his-senior-night