Hopeful Signs for Student After Cardiac Arrest at Football Game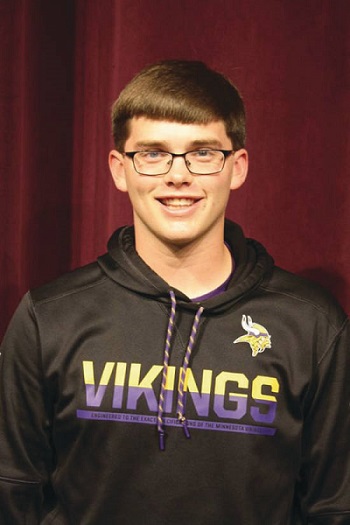 Seventeen-year-old Austin Crew of Spencer was in critical but stable condition Sunday after collapsing unconscious in the parking lot at SLHS following the Storm Lake-Spencer football game Friday night.
He was lifeflighted directly to a Sioux Falls hospital, with weather too bad for a helicopter to come in from Omaha or Rochester.
After he had collapsed, CPR was started on the scene until paramedics could arrive, and he received one shock from the AED on-site with help from Dale Kroll, an anesthesiologist who was at the game. Paramedics gave him one dose of epiphenerine and his rhythm came out of V.Tach.
Austin was placed in an intensive care at Sanford Children's Hospital in Sioux Falls, with hopes to transfer him to Iowa City when he becomes stable enough.
Doctors still don't know what caused Austin's sudden cardiac arrest. He remained on a ventilator Sunday, but woke up briefly and was able to squeeze his mother's hand and indicate that he was not in pain. "I cried tears of joy to see he was in there," Austin's mother Andrea said. His lungs remain filled with fluid, and a chest tube has had to be inserted. A fever is also affecting his blood pressure. He continues to be heavily sedated and intubated, and a critical step will be to see if he will be able to breath on his own within the next day or two, hopefully reducing danger of respiratory failure.
"They have told us that we will just take one hour at a time. We greatly covet your continued prayers, but he cannot receive visitors in the ICU and until he regains consciousness," his mother said.
A prayer vigil was held for Austin at the Spencer Lutheran Church Saturday. The senior is the reigning Homecoming King for his high school.
---
Story Credit: http://www.stormlakepilottribune.com/story/2452714.html