Holmdel High Lacrosse Player Collapses, Dies During Game At Rutgers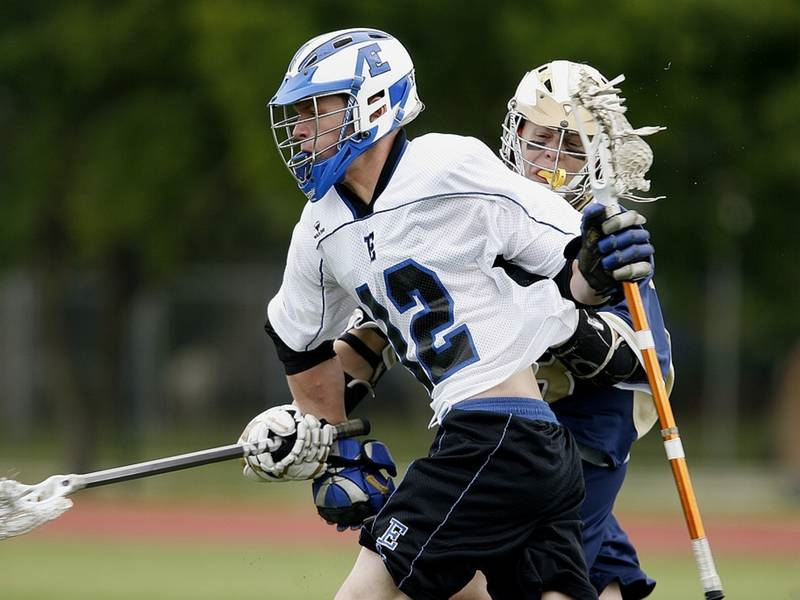 HOLMDEL, NJ — The Holmdel High school junior who died this weekend collapsed Sunday during a youth lacrosse scrimmage on the campus of Rutgers University in New Brunswick. Jack Dowd was 16 years old.
Holmdel schools superintendent Robert McGarry announced the teen's death in a letter sent to high school parents Sunday evening. Dowd was avidly involved in lacrosse, and he played a midfielder position for the Holmdel High Hornets varsity team. He was #9. While Holmdel's lacrosse season doesn't start until spring, Dowd also participated in a fall league.
At about 6:30 p.m. Sunday, Sept. 17, a 911 call sent Rutgers University police and Rutgers emergency services to the lacrosse playing fields at University Park, where a 16-year-old male had collapsed during a youth, a Rutgers spokesman said. The game was sponsored by a youth lacrosse league, Leading Edge Lacrosse, which reserved the space from Rutgers for the game. It was their first of the fall season.
After Rutgers EMS teams administered medical aid to Dowd on the field, the teen was rushed to Robert Wood Johnson University hospital. Although Rutgers could provide no name for the student, multiple sources confirmed to Patch it was Dowd.
Several calls and emails from Patch to Leading Edge Lacrosse were not returned Monday.
Dowd's father, Sean, is an English teacher at Holmdel High School, and the shock of his son's death was palpable throughout Holmdel Monday — particularly at the high school and among members of the boys' lacrosse program. "Last night the Holmdel Lacrosse Community was shattered by the loss of one of our brothers," reads a team statement on Facebook. "Condolences to the Dowd family. Rest in peace our #9."
---
Story Credit: https://patch.com/new-jersey/holmdel-hazlet/holmdel-high-lacrosse-player-collapses-during-game-rutgers