Heart Screenings The Next Health Focus For Young Athletes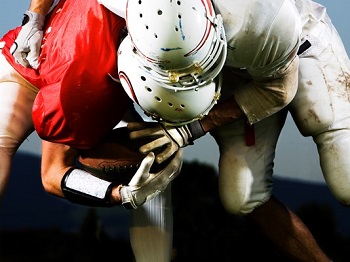 LITTLE ROCK, Ark. (KTHV) - High school football season is underway, along with all the other fall sports. But before you know it, winter athletes need to start their practices. That means parents and students are lining up at doctors' offices to get cleared to play.
For a small group of those athletes, the medical community is working on screening for deadly conditions. Now school districts have to decide how quickly to put them in place.
The discussions come amid the growing education over the long term effects of concussions. Many athletes face those dangers, but for the few with certain family histories and traits, they could playing a game of life or death because of heart conditions.
"We want the parents and coaches to be able to recognize those symptoms and be able to react appropriately," said Dr. Michael Israel, a sports medicine specialist at the Arkansas Children's Hospital sports medicine clinic. "There's a state law now requiring for cardiac education for coaches and parents."
Israel is keeping one eye on his practice and one on his advisory role for the Arkansas Activities Association. He and other doctors are working on getting school districts ready for the 2019-20 season when that training needs to be in place.
The moves come because, despite being very rare, sudden heart attacks are among the leading causes of death for otherwise fit and young athletes.
When it happens, it's shocking.
From Loyola Marymount basketball star Hank Gathers in 1990 to Reggie Lewis of the Boston Celtics just three years later, their deaths put a spotlight on arrhythmia and sickle cell traits that can lead to heart attacks.
"The education has advanced some," Israel said. "It's never been an issue about understanding the problem. It's about knowing how to properly screen."
Coaches and trainers are learning the ways to react, with some helping to save a Benton high school baseball player's life in June. And the screening process is coming along, but at the high school level, there's a problem.
"It's cost prohibitive to screen all of our middle and high school athletes," Israel said. "Colleges, because they have fewer athletes, all of them get their screening, EKGs, and or an echo-cardiogram."
So, to cover the thousands more prep athletes there's a huge emphasis on the pre-season screening all athletes have to go through to play sports in Arkansas, especially the family history part.
"There's a reason it's required for every athlete and the biggest reason we do is to rule out or help rule out causes of sudden death and cardiac is high on that list," Israel said
---
Story Credit: http://www.thv11.com/news/local/heart-screenings-the-next-focus-for-young-athletes-1/471327218