Heart Screenings For Youths Can Prevent Deaths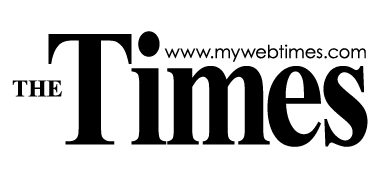 THE ISSUE: Sudden cardiac arrest is preventable
OUR VIEW: Parents should strongly consider screenings for youths
Approximately 2 percent of youths who undergo heart screenings are diagnosed with an abnormality or concern.
One student athlete dies every three days from sudden cardiac arrest, which is the leading cause of death on school campuses.
The upside to these grim statistics is these deaths can be preventable.
And dozens of Marquette Academy high school students took advantage of free screenings for heart abnormalities last week when Morris Hospital brought its Rhythm of Our Youth program to the school.
Partnering with Central Illinois high schools, the program is in its second year and, according to Jori Christensen, the hospital's director of cardiovascular services. The program has provided free ECG screenings to more than 3,100 teenagers. Its mission is to minimize the risks of sudden cardiac death.
"Having such a test performed is appropriate for the high school-age group because it's the time when they are experiencing their growth spurts," said Christensen.
If a problem is found, no matter how small, the student's parents and personal doctors are notified immediately.
She explained the program originated with a Morris Hospital staff member whose family experienced a youth cardiac death and is made possible only through public contributions and the work of many volunteers who assist the medical professionals. It is formally funded by the hospital's auxiliary and foundation organizations.
While we certainly commend the program, the event also served as a reminder that youths and their families can greatly benefit from early screenings.
Regular physicals may not always pick up on heart abnormalities; heart screenings directly target a human's most vital organ.
The downside is such screenings can be expensive, costing up to $300.
That's why programs such as Morris Hospital's can be a lifesaver.
Another helpful resource for parents interested in learning more about sudden cardiac arrest in youths is the Parent Heart Watch (parentheartwatch.org). It's the only national advocacy organization focused solely on protecting youths from sudden cardiac arrest. PHW is comprised of parents and other advocates who have been personally touched by sudden cardiac arrest and who now put their time and effort into preventing heart stoppage in the young throughout their community.
Parent Heart Watch advocates for heart screenings in youths for the early detection of risk factors and conditions associated with sudden cardiac arrest.
"SCA is not a heart attack — it's the sudden onset of an abnormal and potentially fatal heart rhythm that causes the heart to beat ineffectively or not at all. The underlying cause of SCA can be a heart condition you're born with (often inherited) and/or can develop as young hearts grow. SCA can also be triggered from a viral illness, or a blow to the chest from an object or a person," according to the website.
The website further states the first symptom of SCA is often death, either because the warning signs of an underlying heart condition were not recognized or help was not administered within minutes of the event. In fact, up to 95 percent of SCA victims die because there was a delay in emergency response.
"Of the leading causes of youth death (accidents, suicide, homicide, cancer and heart conditions), sudden cardiac arrest is the only one that can be prevented through primary and secondary prevention strategies."
We encourage parents to consider heart screenings for their children, either through their primary care provider or through free or reduced-cost screenings. Check with your local hospital to see if such screenings are offered. The Times also publishes a weekly health calendar on Tuesdays in which various screenings are outlined.
As the Parent Heart Watch states: "The question is, if we can prevent the tragedy of losing a child, why don't we?"
---
Story Credit: http://www.mywebtimes.com/news/editorial/heart-screenings-for-youths-can-prevent-deaths/article_1d3fd7d6-11d1-5ce2-87a3-80a356fe05b4.html