HEART-STOPPING MOMENT DJ Reveals How She Went To The Gym… And Ended Up In A COMA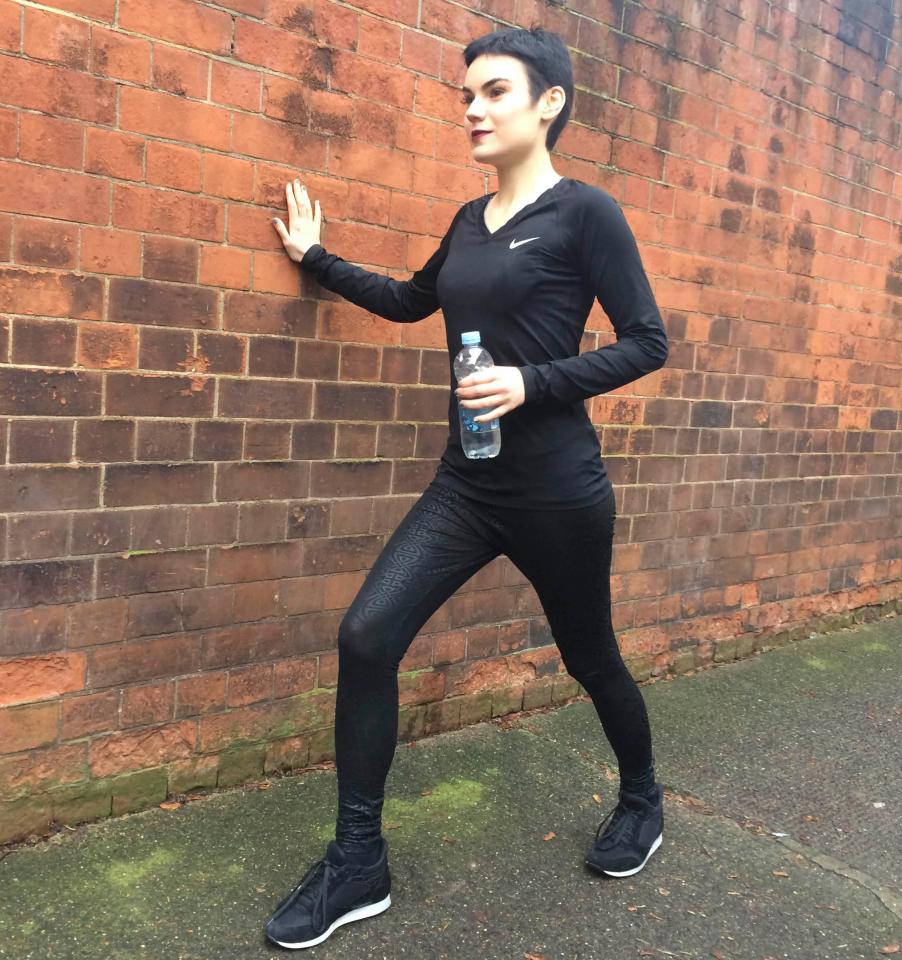 STRUGGLING to open my eyelids, I could hear singing. At first I couldn't work out where I was.
Then it hit me – I was in hospital, with a tube down my throat. Weirdly, I felt calm, even though the last thing I remembered was being in the gym.
That day, in March 2013, I was 30 minutes into a workout when I moved on to a rowing machine.
I was a student at the Royal Academy of Music in London and as well as playing the flute, I loved keeping fit. Even though I enjoyed a night out, I never touched cigarettes or alcohol.
As I rowed back and forth, my mind was on a music recital I was giving that night.
But then suddenly everything went fuzzy.
I don't remember it, but in that moment my heart stopped beating and I went into cardiac arrest.
Luckily, the woman on the rowing machine next to me was a doctor and started doing chest compressions, and a gym employee gave me mouth-to-mouth.
It was only minutes before paramedics, who were already at the gym treating another person, came to my aid.
They used a defibrillator to shock me back to life and I came round – although I don't recall that.
I was rushed to nearby University College Hospital where doctors put me into a coma so they could protect my brain.
Meanwhile, they carried out numerous tests, but couldn't work out what had triggered it.
My devastated family were told I was seriously ill and kept a bedside vigil for 36 hours, until doctors felt it was safe to bring me out of the coma.
That's when I woke up in critical care with a nurse singing to me.
I remember my mum telling me I was OK.
I couldn't reply because of the tube helping me breathe, but I wasn't scared.
The doctors were still stumped as to the cause of my collapse.
It was decided that as my family had no history of heart problems and I was so fit and healthy, I should have an implantable cardioverter defibrillator (ICD) inserted into my chest, which could shock my heart into a normal rhythm if it ever stopped again.
I had the surgery a week later and then moved into my parents' house to recover.
The trauma had left me weak and I couldn't even walk for five minutes.
For someone who used to run 10km easily, it was a blow.
But I stayed positive – facing my mortality so young made me realise I could never take anything for granted again.
A month later, I moved back into my flat and doctors said I could start getting back to normal.
I was itching to go to the gym, but began with slow walks outside.
Plus, as the incident happened a month before my final recital, I was still able to pass my course.
Within six months, I could run for a bus without getting out of breath – but I didn't have the strength in my lungs to play the flute.
I refused to give up and eventually, in December 2014, I was able to give a two-hour recital, which felt incredible.
Now I'm back to full health, going to the gym and DJing at clubs.
I have to take medication for my heart for the rest of my life and have annual check-ups, but I won't let it hold me back.
I'm lucky to be alive and I don't want to waste a second.
---
Story Credit: https://www.thesun.co.uk/living/3215562/dj-gym-coma/