Health Trust Admits Negligence In Discharging Teenage Patient Despite His Mother's Desperate Pleas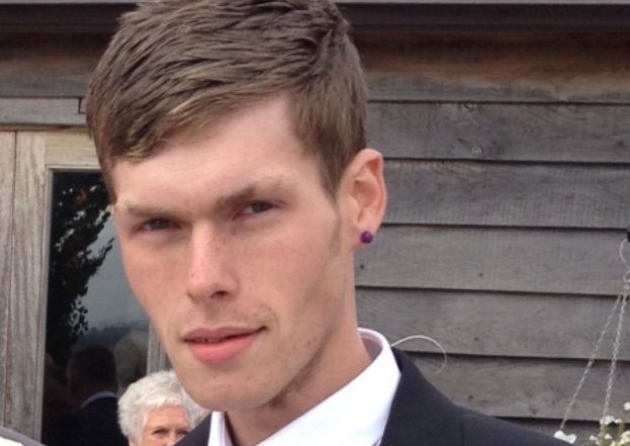 A health trust has apologised after admitting it did not provide proper treatment to for the death of a teenager three years ago.
Steven Brazier, 19, from Minster-on-Sea, died from a cardiac arrest in February 2014 after his mental health deteriorated under the care of the Kent & Medway NHS and Social Care Partnership Trust (KMPT) and he was negligently discharged despite the pleas of his mother, Melanie, and inadequate action was taken to recommence his treatment.
What originally started as a healthy weight loss plan, turned into a mental health eating disorder.
In two years, Mr Brazier's body weight dropped from nineteen and half stone to just eight and half stone.
He was assessed by the trust's Eating Disorders Unit in December 2011 but was not admitted to Red House inpatient unit in Maidstone until April 2012.
Admission tests revealed that his potassium levels were life threatening.
However a few hours after arriving, the patient self-discharged before being admitted again to the hospital's Coronary Care unit a day later.
After gaining some weight, Mr Brazier was discharged, less than five days later.
Despite Mrs Brazier pleading with hospital staff, her son was not detained for his own safety by the trust under the Mental Health Act.
He was finally detained by the trust under section 2 and subsequently section 3 of the act in June 2012 and was later transferred to Hayes Grove Priory hospital in Bromley.
Mr Brazier often absconded from the Priory and refused to return.
He suffered a cardiac arrest and would binge and purge up to 25 times a day.
After several months of treatment, he made good progress, regaining a healthy weight and had successful periods of extended home leave.
The trust attempted to refer him to the local Community Mental Health Team, which would allow Mr Brazier to return home to his family, however, the CMHT refused to accept the case.
Instead, the trust, which covers 1.7 million people across the county, decided to discharge the patient - a decision it now admits was negligent.
Mr Brazier had a history of failing to attend appointments and initially struggled to engage with treatment.
On returning home, Mr Brazier became withdrawn, and isolated himself from family and friends and his mental health continued to deteriorate.
He began to self-harm and cut his arms and his mother once witnessed him standing in the middle of a dual carriageway of heavy traffic.
Mr Brazier was a risk to himself however denied any suicidal ideation to the trust.
His mother pleaded for the mental health service to section him but insufficient action was taken.
Due to his deterioration in health, Mr Brazier suffered a cardiac arrest and died.
A spokesperson for the trust said: "The tragic death of Mr Brazier was a terrible loss of life and our thoughts remain with his family.
"Communications between those services providing care for Mr Brazier was not adequate.
"As a trust we have put measures in place to help improve communications channels between our services and the partners we work with.
"Eating disorders is a specialist and complex area and patients should expect a standard of service which was not provided on this occasion.
"We have improved the quality of care and our communication as a result of learning from the failings in Mr Brazier's case and we are committed to ensuring that this continues."
---
Story Credit: http://www.kentnews.co.uk/news/health_trust_admits_negligence_in_discharging_teenage_patient_despite_his_mother_s_desperate_pleas_1_4951686