Heal With Exercise: Pre-Exercise Medical Screening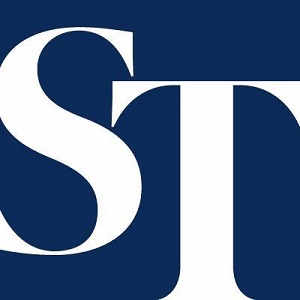 A medical screening allows you to tailor your exercises according to your existing health conditions.
DO I NEED TO DO A PRE-EXERCISE MEDICAL SCREENING BEFORE I ENGAGE IN REGULAR EXERCISES?
Generally, exercise is safe for everybody. There is a risk of getting a heart attack during exercise. However, the incidence is very low. The risk is usually higher in a person with known or occult heart disease while he is doing vigorous intensity exercise.
It is therefore good to have a medical screening to detect any medical condition so you can tailor your exercises according to those conditions.
Pre-participation medical screening is done before any person performs an exercise. If an active person has not done a medical screening yet, he can do it any time.
Here are some reasons why it is good to have pre-participation screening:
1. The medical screening is able to recognise individuals with clinically significant disease(s) or conditions that require medically-supervised exercise programmes.
2. It is also able to detect individuals — at increased risk for diseases because of age, symptoms and/or risk factors — who should undergo a medical evaluation and/or exercise testing. This is important to ensure and optimise safety during exercise.
3. Individuals with medical contraindications for exercise can also be identified during the screening process.
This is how the screening is done: Before you see a doctor,go through the Physical Activity Readiness Questionnaire (PAR-Q), which is available online.
It is a set of seven questions, with "yes" and "no" options. If all the answers are "no", you may not have any medical condition that may hinder you from doing exercise.
However, if you are not sure, or you have one or more "yes", see a doctor for further screening.
Screening is done based on three aspects:
1. The individual' s current level of structured physical activity.
2. The presence of major signs or symptoms suggestive of cardiovascular, metabolic or renal diseases.
3. The desired exercise intensity.
Other tests will also be done if deemed necessary.
In some situations, medical clearance by a specialist is required, especially in a situation where the person is known to have medical problems, has signs and symptoms of heart disease or wants to do vigorous intensity exercises when he is known to have medical problem. While waiting for pre-exercise screening to be done, you may start with low-moderate intensity exercise, like walking or brisk walking.
I AM A HYPERTENSIVE PATIENT AND ON MEDICATION. MY BLOOD PRESSURE IS WELL-CONTROLLED. I HAVE BEEN EXERCISING REGULARLY SINCE THREE YEARS AGO. WHILE DOING EXERCISE, I SOMETIMES FEEL CHEST DISCOMFORT. DO I NEED TO UNDERGO PRE-PARTICIPATION HEALTH SCREENING FOR EXERCISE?
It is good for any patient with hypertension to engage in regular exercise. You may benefit from it by lowering you blood pressure, reducing the need of medication and improving your general well-being. In the long run, it will prevent you from getting heart disease.
Chest discomfort while doing exercise may be caused by many conditions. It may arise from muscle around the chest, bone and joint and also any structure in the abdomen.
It is advisable that you stop doing any exercise and see a doctor as soon as possible for examinationto make sure the chest discomfort is not heart-related.
The doctor will screen you to see if you have other symptoms including dizziness or syncope, breathlessness at rest or while doing exercise or while lying flat, abnormal heart beat, ankle swelling and postural hypotension.
Further tests will be done if deemed necessary. You may continue doing exercise with the advice of the doctor.
I AM DIABETIC. MY BLOOD SUGAR IS WELL-CONTROLLED WITH MEDICATION. I WANT TO START EXERCISING. DO I NEED TO UNDERGO PRE-PARTICIPATION HEALTH SCREENING FOR EXERCISE?
It is excellent to include exercise as part of your diabetic control. You may have better blood sugar control with exercise. Furthermore, your dose of medication may be reduced. Exercise regularly to tap the maximum benefit.
Any person who wants to start exercise is advised to see a doctor for pre-participation health screening, including a person with diabetes.
The doctor will examine and look for any other medical conditions especially silent heart problem and look for any evidence of diabetic complication in the eye, kidneys, nerve and foot. In some situations, exercise stress test may be necessary especially if the person wants to do vigorous intensity exercise.
---
Story Credit: https://www.nst.com.my/lifestyle/heal/2017/05/241801/heal-exercise-pre-exercise-medical-screening