Good Samaritans Save Runner Who Suffered Cardiac Arrest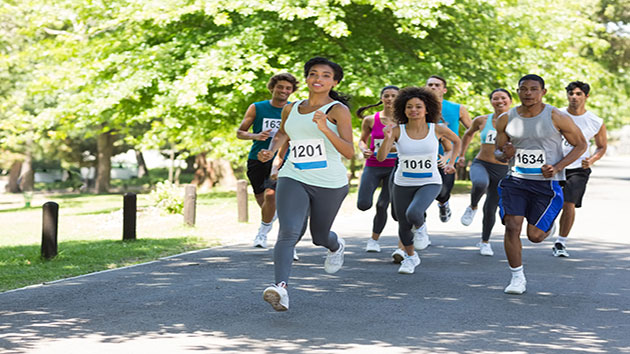 For one Colorado man, the power of social media helped him to locate the good Samaritans who saved his life during a Florida half-marathon almost two weeks ago.
Bill Amirault, 44, of Colorado Springs, Colorado, recorded a Facebook video post from his Miami hospital room to tell the story of his near death experience while running the Key West Half Marathon on Jan. 15.
"I'm hoping you can help me find the person or people that saved my life this past weekend," he intones in the video, which has been viewed more than 1.6 million times.
Amirault described how he blacked out just as he was about to cross the finish line. He ended up suffering from ventricular arrhythmia, which caused him to go into cardiac arrest. Paramedics used a defibrillator to revive his heart to a normal rhythm. Amirault credits the good Samaritans for quickly administering CPR until an ambulance arrived.
"Let's see if the power of social media can identity this person and then hopefully at some point in the near future I can get to meet that person and express my gratitude," he says in the video.
One of the four bystanders that helped attend to Amirault was Amy Smythe, 39, who just so happened to be a cardiovascular nurse.
"I couldn't feel a pulse and that's when two other bystanders came up and we started CPR," Smythe, a native of Newark, Delaware, told ABC affiliate WPVI Channel 6 in Philadelphia.
Smythe saw Amirault's post and the two were able to get in touch.
"Just to think the right nurse being right there at the right time, in that specific area where I fell, was just amazing – a miracle," Amirault told ABC News affiliate WPLG in Fort Lauderdale.
---
Story Credit: http://www.wjbdradio.com/national-news/2017/01/26/good-samaritans-save-runner-who-suffered-cardiac-arrest