Days After Being Told She Had the Flu, Girl Dies of Cardiac Arrest, Septic Shock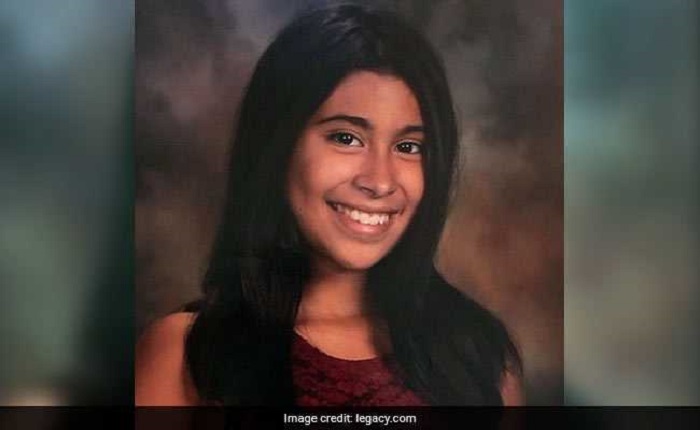 US girl Alyssa Alcaraz loved to sing, not only in her school's choir but in videos she would post to Musical.ly, an app that allows users post short music, lip-syncing and dance videos.
Now those videos provide comfort to her 31-year-old mother, Keila Lino.
As she clicks through them, she wonders if there was more she could have done to save her 12-year-old daughter.
Alyssa came home from school on December 13 with flu-like symptoms and died four days later. It wasn't until her memorial service that Lino learned from lab results that Alyssa died of cardiac arrest and septic shock after a bacterial infection that had somehow entered her bloodstream, and quickly shut down her organs' functions.
"I'm just shocked that that's what took my baby," Lino said.
The California mother took Alyssa to an urgent care centre the day after she fell ill. There, Lino said, doctors told her Alyssa had the flu. So the middle school student stayed home for a few days, but didn't get better. The typically active girl was not in any pain but was tired and had lost her appetite, Lino said.
On December 17, a Sunday, Alyssa told her mother she was having trouble breathing. Lino took her back to the urgent care centre, where doctors discovered her oxygen levels were low. Alyssa was rushed to Kaweah Delta Medical Centre - but by then, her mother said, it was too late.
"Everything had already shut down," she said.
At the hospital, Lino said she and Alyssa's father, Jeremy Alcaraz, were told their daughter had meningitis. Hospital spokeswoman Laura Florez-McCusker said in an emailed statement that US federal privacy law prevented her from confirming whether Alyssa was admitted to the hospital and what types of treatments she had received.
A few days later, her parents learned that Alyssa had died of a strep blood infection, according to her death certificate. Her obituary was published on December 27 in the Visalia Times-Delta.
"As a mother, now I'm so paranoid," said Lino, who has three other children. To know her seventh-grade daughter died of an illness that could have been "fixed with blood work and antibiotics" makes her worry that she can no longer trust her children's doctors.
"All I can do now is tell other mothers to push their doctors to do further testing," she said.
Lino said she understands clinics can be overwhelmed with patients during flu season, but urges people ask doctors for further testing upon a flu diagnosis. This year's flu season has been especially harsh: Since October 1, there have been more than 13,400 confirmed cases in the United States as of late December, which is more than six times the number of such cases at this time last year, according to the Centres for Disease Control and Prevention.
Since Alyssa's death, things have been quiet at home. Christmas, Alyssa's favourite holiday, lacked its usual merriment, Lino said. Alyssa's older sister, 14-year-old Mariah, is still grieving and has yet to go back to school. Alyssa's younger siblings, Marissa and Andrew, sometimes talked about their sister as though she was still with them, before they remembered she wasn't, Lino said.
Alyssa often talked about wanting to be a singer when she grew up. Just 10 days before she died, the family watched her sing at her middle school's Christmas concert. Other times, she would say she wanted to be a police officer.
"She's a tough little cookie," her mother said. "She had her girly side but at the same time she had her tomboy side. I think that's what it was."
But Lino thinks her daughter would have been a great police officer. She was responsible for her age, and caring, too. During Lino's divorce from her ex-husband, it was Alyssa, more than any of her children, who consoled her and told her things would be all right.
For now, the family does not intend to pursue legal action against the urgent care centre or the hospital, Lino said. Two GoFundMe pages have been created to raise money for funeral costs.
---
Story Credit: https://www.stuff.co.nz/world/americas/100512857/days-after-being-told-she-had-the-flu-girl-dies-of-cardiac-arrest-septic-shock