Getting To The Heart Of Sudden Cardiac Arrest
Olympic Skater Shares His Heart-Stopping Experience & What You Should Know About New Implantable Heart Devices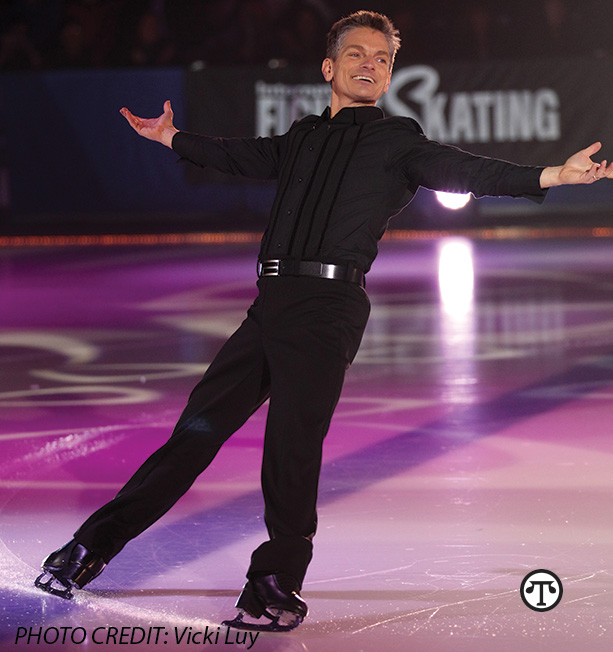 (NAPSI)—Even a fit and healthy professional athlete can suffer from sudden cardiac arrest—but a look at Olympic skater Paul Wylie's story may help to shed some light on what you need to know about the latest advancements in implantable heart devices that protect against sudden cardiac arrest and treat other irregular heart rhythms.
In 1992, Wylie won the silver medal in men's figure skating at the Winter Olympic Games. After the Olympics, he joined the professional skating ranks, winning the 1992 U.S. Open Professional Championship and the 1993 World Professional Figure Skating Championships; he then toured with Stars on Ice for six years before retiring.
Today, at 52, Wylie remains an avid skater, skier and runner, and continues coaching and performing. But in April 2015, he collapsed suddenly while running with friends. Luckily, one of his workout partners started CPR immediately.
Upon arrival, paramedics were able to resuscitate him. He was then put into a medically induced coma for several days. Wylie was shocked when he woke and learned that he had suffered sudden cardiac arrest, an abrupt loss of heart function that can result in death if not treated within minutes. In fact, approximately 95 percent of sudden cardiac arrest cases are fatal, claiming more than 450,000 lives annually in the U.S.
"Once I was conscious, it took days to get my head around the fact that I was so close to death—in fact, that I had died—and just how fortunate I felt to have had the circumstances be what they were," said Wylie.
After surviving sudden cardiac arrest, Wylie knew he had to look at ways to avoid another episode in the future. After researching options, he chose a device called an implantable cardioverter defibrillator (ICD), which continuously monitors his heart. If a dangerous and potentially life-threatening heart rate is detected, the ICD sends a lifesaving electrical signal to correct it.
Wylie is now feeling great and recovering nicely. He is skating and coaching regularly, while hitting the gym and running again. However, he is not able to get an MRI (magnetic resonance imaging) scan. Due to the potential harmful interactions between the magnet field and his implanted heart device, he is not able to have this important diagnostic scan that helps to diagnose various conditions including stroke, cancer, Alzheimer's disease, and muscle, bone and joint pain.
"I worry because I am so active and have had MRIs in the past, so I know this could become an issue in the future," said Wylie. "I think it's important that people know to ask their doctor about heart devices that are MR-conditional, meaning they can allow for MRI screening."
When he is ready for his next device, Wylie won't have to decide between the lifesaving protection he gets from his ICD and the option to have an MRI scan. The U.S. FDA recently approved an entire suite of implantable cardiac devices by Medtronic that allow for MRI scans in both 1.5 or 3 Tesla machines. These devices include pacemakers, ICDs, insertable cardiac monitors and cardiac resynchronization therapy defibrillators.
While February is Heart Month, any time is a good time to learn more about newly available implantable cardiac devices. If you or a loved one is evaluating a recommendation from a doctor to receive an implantable heart device, consider asking if it has been approved for use in MRI scans.
---
Story Credit: http://www.napsnet.com/articles/72449.html