Free Heart-Health Screenings For You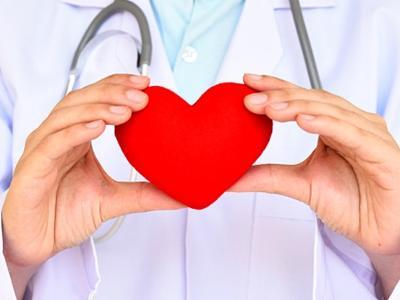 As a part of WUSA9's commitment to get you heart-healthy this month, we along with several area hospitals will be providing FREE health screenings.
Events will be held on Feb. 8 and Feb. 15 in various locations in the DC metro area.
Details are below. Feel free to RSVP and share with friends on Facebook!
INOVA Urgent Care Centers on Feb. 8 from 4 p.m. to 8 p.m.
The screenings include:
Blood Pressure
Cholesterol Screening Test
Body Composition Test
Body Fat % Test
Assistance Completing Inova's Heart Disease Risk Assessment Online Tool
These screenings will be available at five Inova Urgent Care locations in Northern Virginia:
Inova Urgent Care: North Arlington at 4600-C Lee Hwy, Arlington, VA 22207
Inova Urgent Care: Dunn Loring at 2671-A Avenir Pl, Fairfax, VA 22031
Inova Urgent Care: Manassas at 8051 Sudley Rd, Manassas, VA 20109
Inova Urgent Care: Tysons at Leesburg Pike, Vienna, VA 22182
Inova Urgent Care: West Springfield at 6230-J Rolling Rd, Springfield, VA 22152
Prince George's County Health Screenings on Feb. 15 from 4 p.m. to 8 p.m.
Know how healthy your heart is with FREE health screenings of:
Blood Pressure
BMI
Cholesterol
Glucose
Ask the Doctor (people can talk with one)
The event will take place Wayne K. Curry Sports and Learning Center (also called Prince George's County Sports and Learning Complex) at 8001 Sheriff Rd, Hyattsville, MD 20785 from 4 p.m. to 8 p.m. on Feb. 15, 2017.
WUSA9 is partnering with the Prince George's County Health Dept, Medstar Southern Maryland, the American Heart Association, Dimensions Health Department, Doctors Community Hospital and the Wayne K. Curry Sports and Learning Center too offer the free screenings to the public.
MedStar Health Screenings at WUSA9-TV on Feb. 15 from 4 p.m. to 8 p.m.
Join WUSA9 and MedStar Health for FREE health screenings at WUSA9 on Feb. 15 from 4 to 8 p.m. as a part of our #heartlove initiative.
Doctors will be available to answer your questions about heart health and you will be able to get a number of free screenings.
Click here and RSVP if you're attending.
---
Story Credit: http://www.wusa9.com/news/health/heart-health/free-heart-health-screenings-on-feb-8/395174493