Flagstaff Man Credited with Saving Coworker's Life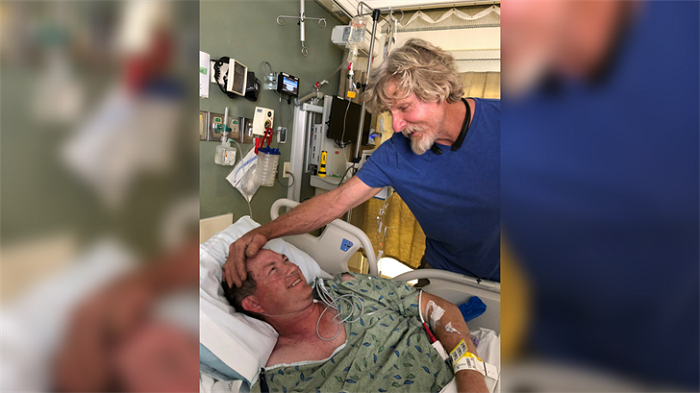 FLAGSTAFF, AZ (3TV/CBS 5) - A Flagstaff man is being applauded for his quick action after saving a coworker's life using the newest CPR technique.
Patrick Krimmer says he grew up learning CPR in the Boy Scouts and says keeping up to date on the training was always important to him. That came in handy this past May while working on renovating a building in Flagstaff when one of the fellow contractors, Brian Campbell, collapsed.
"He wasn't conscious," Krimmer said. "When I got to him he was a gray-blue."
But Krimmer says he knew just what to do.
"I immediately started chest compressions," he said.
Campbell had suffered sudden cardiac death and says the CPR he received saved his life.
"My kids wouldn't have a father," Campbell said. "My daughter gets married this week, and it probably wouldn't be a very good wedding this week if I weren't around."
Emergency responders say knowing how to perform CPR is a crucial life-saving technique. But rather than giving breaths like has been done in the past, the new standard is to simply apply chest compressions at 100 beats-per-minute until help arrives.
"Push hard, push fast. There's no more confusion about how many compressions, how many ventilations, or at what rate or ratio," said Danny Gile, public information officer for the Phoenix Fire Department.
And for both Krimmer and Campbell, this simple technique has had a huge impact.
"When you see a miracle like that, I think it changes your life a little bit," Krimmer said.
---
Story Credit: http://www.azfamily.com/story/38506277/flagstaff-man-credited-with-saving-coworkers-life