Fit But Unhealthy? UBC Study Finds Hidden Heart Disease Risk in Athletes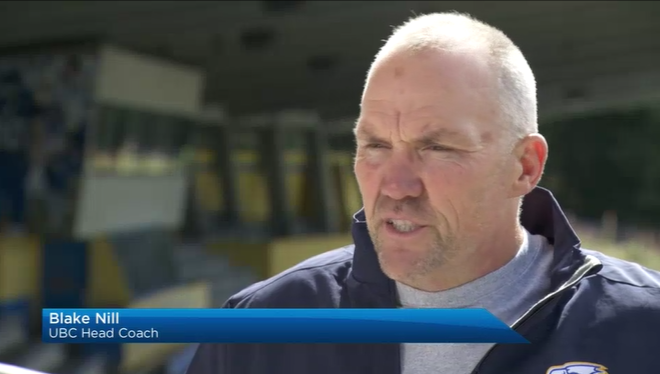 You might be fit as a fiddle, but new research from the University of British Columbia has found that a killer daily Fitbit score could actually be hiding some serious health issues.
A new study, published in the BMJ Open Sport and Exercise Medicine journal has found that even high-performing athletes aren't immune to cardiovascular disease as they age.
What's more, they often don't show any symptoms.
Mark Sampson, a seasoned hockey player, is one of the athletes who participated in the study.
What researchers found in him and some of his teammates came as a surprise.
"Some high blood pressure, some high cholesterol and it really kinda brought an awareness to the state we were in," he said.
Sampson and his teammates weren't out of shape, but they were out of touch with some of the things happening inside their bodies.
They joined nearly 800 other "masters athletes" — adults aged 35 and older who engage in moderate to vigorous physical activity at least three days a week — in the UBC study.
In that group of runners, cyclists, rowers and hockey players, many were surprised to discover some minor — and even major underlying health conditions.
Among them, coronary artery disease, the primary cause of cardiac death for masters athletes.
"Athletes are not immune to cardiovascular disease," said Barb Morrison, lead study researcher.
"In our study, we found that approximately 11 per cent had clinically significant cardiovascular disease, and specifically 10 of those individuals had significant coronary artery disease, so 70 per cent blockage or greater."
More troubling, those participants showed no symptoms.
The results challenge the notion that older athletes can stave off serious health problems simply by being more active, or, as Morrison put it, that "athletes can't outrun their risk factors."
Of course, that doesn't mean you should ditch the treadmill.
"It doesn't mean the exercise isn't good for us, it doesn't mean it isn't beneficial to exercise, it just means that you can't negate all the other risk factors," said cardiologist Dr. Saul Isserow.
Those factors could include high blood pressure, cholesterol and family history.
According to Morrison, the key for aging athletes is moderation.
"Don't push to the extreme," she said.
"While there's no evidence suggesting that pushing yourself to the extreme can benefit your heart, we do know it can potentially cause damage."
That's the kind of damage that Sampson and the study's other participants are now better equipped to prevent.
There are still two more years to go in this five-year study.
---
Story Credit: https://globalnews.ca/news/4422702/ubc-athletes-cardiovascular-risk/
---
Since you're here, we have a small favor to ask. Requests from schools and districts for our screening services are growing, which means that the need for funds to cover the cost of those services is also growing. We want to make our services available to those who request it and beyond, so you can see why we need your help. Safebeat heart screenings take a lot of time, money, and hard work to produce but we do it because we understand the value of a child's life, PRICELESS!
If everyone who reads this likes it and helps fund it, our future would be more secure. For as little as $1, you can support Safebeat and it only takes a minute. Make a contribution. -The SafeBeat Team