Fainting Spell? It Could be a Sign of Fatal Heart Disease in Youth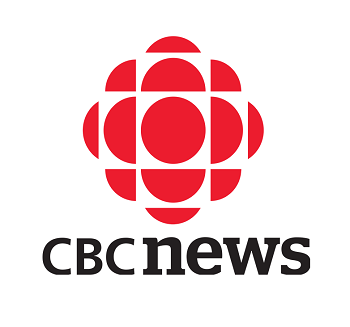 There's a one-in-300 chance that having undetected inherited heart disease can suddenly turn fatal.
The family of Jordan Boyd are raising funds to help reduce that risk with research.
The 16-year-old Nova Scotia hockey player died of cardiac arrest on the ice in Bathurst, N.B., at a training camp for Quebec Major Junior Hockey League 's Acadie-Bathurst Titan in August 2013.
A CBC News investigation in 2014 found more than 10 crucial minutes passed between the time Jordan fell to the ice and when responders shocked him with an automated external defibrillator, also known as an AED.
The Jordan Boyd Celebrity Hockey Challenge raised $560,000 over the last five years for QEII Health Sciences Centre's Inherited Heart Disease (IHD) Clinic.
Part of those proceeds brought Mayo Clinic pediatric cardiologist Dr. Michael Ackerman to Halifax for three days to share his world-leading expertise in preventing sudden unexpected death in youth.
Some IHDs can be detected through a genetic test, such as arrhythmogenic right ventricular cardiomyopathy, the condition that Boyd had. Where screening isn't yet available, Ackerman said identifying the warning signs and having access to AEDs and CPR is critical.
Sudden fainting during exercise, excitement or auditory triggers could be warning signs of IHD which, Ackerman said, should have treatment protocols in place.
"If an athlete goes down and has a concussion on the soccer field or football field, they get put in concussion protocol. But we have no reaction to a warning faint," said Ackerman at a public forum on IHD at the Halifax Central Library on Saturday.
Those athletes should be directed to cardiologists so that they can assess the nature of that spell, he said.
Having a relative who died suddenly or unexpectedly before the age of 40 could be also warning sign.
"That car accident might not have just been a car accident," said Ackerman. "That car accident might have been because the person had a genetic heart condition that caused them to faint suddenly behind the wheel."
Seizures can be also be a sign of a heart condition and not necessarily tied to epilepsy, he said.
Lynn Power's six-year-old daughter Emma fainted during a fire drill at school in northeast New Brunswick.
Power, who attended the forum, she said Emma's teacher called her to ask her if she had epilepsy.
"We took her to the hospital, to the emergency and they said she was probably just scared of the loud noises," said Power.
Shortly after, Emma fainted again, this time during gym class, and was unconscious for four to five minutes. After a series of tests, Power found out her daughter had catecholaminergic polymorphic ventricular tachycardia, a genetic heart disorder that can cause sudden death.
"We were very, very blessed that Emma had fainting episodes and gave us alarm signals that now she can be treated," said Power.
But getting an AED into Emma's school was challenging, Power said.
"It took us about three weeks. We had to finally go and see our local politician, if you like, to be able to talk with someone at the school board. They never returned my calls.
"I had to bring proof in to show that she had this condition. And to me, that was kind of unbearable," said Power, who is now advocating to get AEDs into other New Brunswick elementary schools.
Jordan Boyd's father, Steven, is trying to get AEDs into public spaces.
"If sudden cardiac arrest happens, a person needs to be shocked as soon as possible, pretty much right away," he said.
Boyd also hopes the family's fundraising can help researchers find new ways to identify IHDs early.
"He didn't have any symptoms, we didn't know, we had no family history. So we are really trying to help facilitate research."
---
Story Credit: http://www.cbc.ca/news/canada/nova-scotia/fainting-youth-inherited-heart-disease-1.4699865