Some Facts about Sudden Cardiac Arrest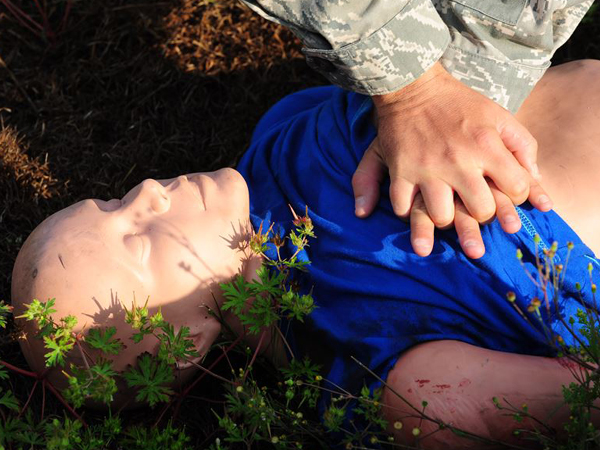 New Delhi: Following the death of the veteran actress, Sridevi, of sudden cardiac arrest, many people are left with confusion and anxiety over the cause of it.
Lack of proper knowledge has left many people in shock over the suddenness of it.
Dr KK Aggarwal, Padma Shri awardee, President Heart Care Foundation of India">Heart Care Foundation of India and Immediate Past National President IMA, has come forward to make some common facts of sudden cardiac arrest clear.
– Over 70 percent of all sudden cardiac deaths are due to underlying heart blockages
– The frequency of heart blockages is much lower in sudden deaths occurring under the age of 30 (24 percent)
– About 10 percent of sudden deaths are due to underlying structural heart disease (congenital coronary artery anomalies, myocarditis, hypertrophic cardiomyopathy, arrhythmogenic, and right ventricular cardiomyopathy). The frequency is much higher in subjects under the age of 30 (35 percent)
– Around 5 to 10 percent of sudden cardiac deaths are arrhythmias occurring in the absence of underlying structural heart disease (long QT syndrome, Brugada syndrome, Wolff-Parkinson-White syndrome, catecholaminergic polymorphic VT, all abnormalities seen on ECG).
– Around 15 to 25 percent of cardiac arrests are non-cardiac in origin. The causes include trauma, bleeding, drug intoxication, intracranial haemorrhage, pulmonary embolism, near-drowning, and central airway obstruction.
– Sudden cardiac deaths account for 30 to 50 percent of deaths in patients with heart failure
– Women are less vulnerable to sudden death than men and a higher fraction of sudden deaths in women occur in the absence of prior overt blockages
– About 60 percent of deaths associated with acute heart attack occur within the first hour and were attributable to a ventricular arrhythmia, in particular, ventricular fibrillation
– Sudden cardiac arrest (SCA) and sudden cardiac death (SCD) refer to the sudden cessation of cardiac activity with hemodynamic collapse, often due to sustained ventricular tachycardia or ventricular fibrillation.
– Other causes of SCA and SCD are asystole and pulseless electrical activity. These events most commonly occur in patients with structural heart disease (that may not have been previously diagnosed), particularly coronary heart disease.
– Silent angina is defined as the presence of objective evidence of myocardial ischemia in the absence of chest discomfort or another anginal equivalent symptom (For e.g. breathlessness, nausea, sweating etc).
– Between 25 and 45 percent of patients with coronary heart disease have myocardial ischemia during daily life, and most (>75 percent) of these ischemic episodes are not associated with chest pain.
– Most 'silent' ischemic episodes occur during minimal or no physical exertion.
– Patients with diabetes, older adults, and those with prior heart attack or prior bypass surgery are particularly susceptible to silent myocardial ischemia
– In a review of over 430,000 patients with a confirmed acute heart attack from the National Registry of Myocardial Infarction 2, one-third had no chest pain on presentation to the hospital. These patients may present with breathlessness alone, nausea and/or vomiting, palpitations, syncope or transient loss of consciousness, or cardiac arrest. They are more likely to be older, diabetic, and women.
– About 65 percent of out of hospital cardiac arrests occur at home. If not resuscitated, fewer than two percent will be alive after one month. Having an arrest at home is a strong independent predictor of adverse outcome.
– Bystander CPR is the only answer in out of hospital cardiac arrest.
– Survival to hospital discharge with favorable neurologic status improve approximately twofold with bystander CPR
– Bystander CPR with chest compressions alone results in improved survival to hospital discharge.
Dr Aggarwal gave some tips for effective first-aid in case of sudden cardiac arrest.
The guidelines of Heart Care Foundation of India">Heart Care Foundation of India encourage the performance of CPR using excellent chest compression alone.
Lay rescuers should not interrupt excellent chest compression to palpate for pulses or check for the return of spontaneous circulation and should continue CPR until an electric shock machine is made ready to give a shock, a doctor to assume care, or the patient wakes up.
Mouth-to-mouth ventilation is not required. (ANI)
---
Story Credit: https://www.siasat.com/news/facts-sudden-cardiac-arrest-1323122/