Dr. Campbell: EKG Screening Of High School Athletes To Prevent Sudden Cardiac Death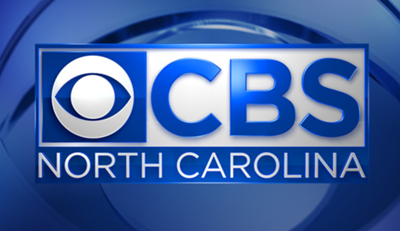 RALEIGH, N.C. (WNCN) – When a seemingly healthy young athlete suddenly drops dead while playing sports, it's tragic and hard to accept. Some estimate that nearly 100 young athletes die every year in the U.S. from a preventable sudden cardiac arrest.
The cardiac arrest is only preventable if their underlying disorder had been previously identified.
This past week, we noted the tragic death of a young cross-country runner. At this point, the cause of death is not known. However, there are common causes seen in young athletes
Some common reasons for sudden death in athletes include congenital heart defects, thickened hearts that are called Hypertrophic Cardiomyopathy and other genetic disorders.
Hypertrophic cardiomyopathy (HCM) is the single most common cardiovascular cause of SCD (sudden cardiac death) in young athletes in this country, accounting for 35 percent to 50 percent of cases. The most common mode of death is sudden cardiac death from a dangerous heart rhythm disorder associated with these heart defects. It is called Ventricular Tachycardia.
Exercise acts as a trigger for sudden cardiac death in people with cardiovascular disease. The risk for sudden death in young athletes with cardiovascular disease is 2.5 times higher than that in non-athletes. Greater than 90 percent of sudden cardiac death occurs during or immediately after a training session or competition
There is much controversy on how best to screen athletes. There are currently discrepant guidelines from the American Heart Association (endorsed by the American College of Cardiology) and the European Society of Cardiology (ESC).
Both groups recommend a screening before sports participation, but the Americans favor a detailed medical history combined with a physical examination only, while the Europeans favor the addition of the 12-lead ECG.
The European experts are convinced about the benefits of adding an ECG based on data coming out of Italy's screening program. In 2006, Italian researchers reported that implementation of their program was associated with a relative 89 percent reduction in sudden cardiac deaths among competitive athletes.
However, http://bjsm.bmj.com/content/48/7/667.2.abstract" target="_blank">a study from 2014 has found that adding an electrocardiogram (ECG) to existing pre-participation screening of high school athletes increases the likelihood of identifying disorders associated with sudden cardiac death.
This study was conducted in the U.S. and the prospective study was conducted at 23 high schools in the greater Seattle area from October 2010 through June 2013. Competitive athletes ages 13-19 underwent a screening protocol that included a heart health questionnaire and physical recommendations based on the current American Heart Association (AHA) recommendations, as well as a resting 12-lead ECG interpreted using athlete-specific criteria and limited echocardiogram.
The findings are powerful. Nearly 5,000 (4,812) athletes were screened, and 23 athletes were identified with a significant abnormality requiring further evaluation. Abnormal history or physical examination findings led to a diagnosis in 61 percent of disorders and an abnormal ECG led to a diagnosis in 70 percent. The addition of ECG led to detection in seven (30 percent) athletes not otherwise identified by AHA protocol.
While the history and physical exam are important and recommended by the AHA, the study found that these alone gave more false positive readings than the ECG.
The ECG had a significantly lower false positive rate at 3.6 percent, when compared to the history (22.3 percent) and physical exam (14.9 percent). In addition, the ECG was better at positively predicting abnormalities than the history and physical examination.
Ultimately, parents must advocate for their kids. It is essential that each child undergoes a complete history and physical exam prior to sports participation. Your physician must be made aware of any family history of sudden death. Ultimately, parents may want to consider asking their pediatrician for an EKG screening prior to sports.
---
Story Credit: http://wncn.com/2015/08/10/dr-campbell-ekg-screening-of-high-school-athletes-to-prevent-sudden-cardiac-death/