Do Not To Hide Illnesses, Heart Foundation Warns Student Athletes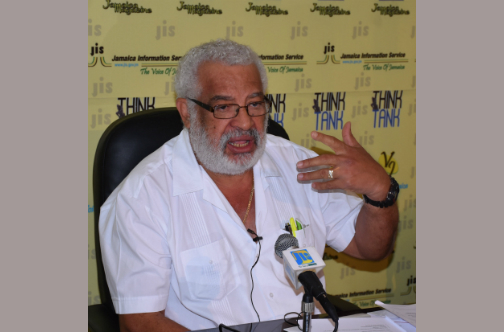 KINGSTON, Jamaica (JIS) — The Heart Foundation of Jamaica is warning schools, parents and student athletes not to conceal illnesses in order to have the student participate in sports.
Sports medicine specialist and Foundation volunteer, Dr Paul Wright, cautioned that the dangerous practice can land students in the hospital or worse.
Wright was speaking against the background of student athletes recently dying of Sudden Cardiac Arrest (SCA). He explained that interest in SCA in athletes grew when reports of young people collapsing and dying while playing sports increased and highlighted one case where a young athlete complained of feeling ill before a race and collapsed and died after the race. It was determined then that something had to be done, Wright said.
The Foundation has since modified a screening test to identify health issues in student athletes. It is called the Pre-participation Evaluation (PPE) screening test, and through the efforts of the Foundation it was established as a mandatory test for Inter-Secondary School Sports Association (ISSA) events.
Wright argued that the PPE is of utmost importance, noting that school sports have become much bigger than an extracurricular activity with the involvement of lucrative sponsorships from corporate entities, which sometimes affects the objectivity of stakeholders. According to the sports medicine specialist, there are benefits that come with students being brought into schools to play sports, noting that if students are found to be medically unable to perform, the benefits will cease and that in order to prevent this from happening, parents and coaches keep illnesses from being discovered.
"Schools want the best athletes, because they want to win, and they are prepared to pay for them. When children are taken to these schools they receive benefits, but if they come to the school and can't play, all of these amenities are withdrawn," he explained.   He added that although some parents are unable to attend the PPE, they will send stand-ins to try to cheat the system. He explained that a parent is required to attend and that the truth is usually discovered, as the parent is expected to answer questions about the medical history of the family.
"The PPE contains a questionnaire that has to be filled out in the presence of the parents or guardian, because some of the things that we want to know from the child include a family history of cardiac events, many of which the child cannot answer," he said.
Wright also noted that some students are scared of the test. "They believe that if they don't do well in the evaluation, they will be stopped from playing sports, but that is not the case. All we want to do is identify people who are at risk," he added.  He issued a warning to coaches who wait until the last minute to take athletes in for the PPE.
"When you come in on a Friday, and the evaluation reveals that there is something that needs further evaluation, the clearance form, which is needed to go back to ISSA in order for the child to compete cannot be signed, and sometimes this results in the student being unable to compete, as follow-up tests have to be done first," he said.
This, Wright said, is met with resistance from coaches, who will argue that the student is important to the team.
Wright said it is important to note that although SCA cannot be prevented, the screening tool is designed to identify those that may be at risk and to identify other abnormalities that may affect student athletes and make them prone to injury.
---
Story Credit: http://www.jamaicaobserver.com/news/Do-not-to-hide-illnesses--Heart-Foundation-warns-student-athletes