Cyclists to have Heart Scans Amid Cardiac Arrest Fears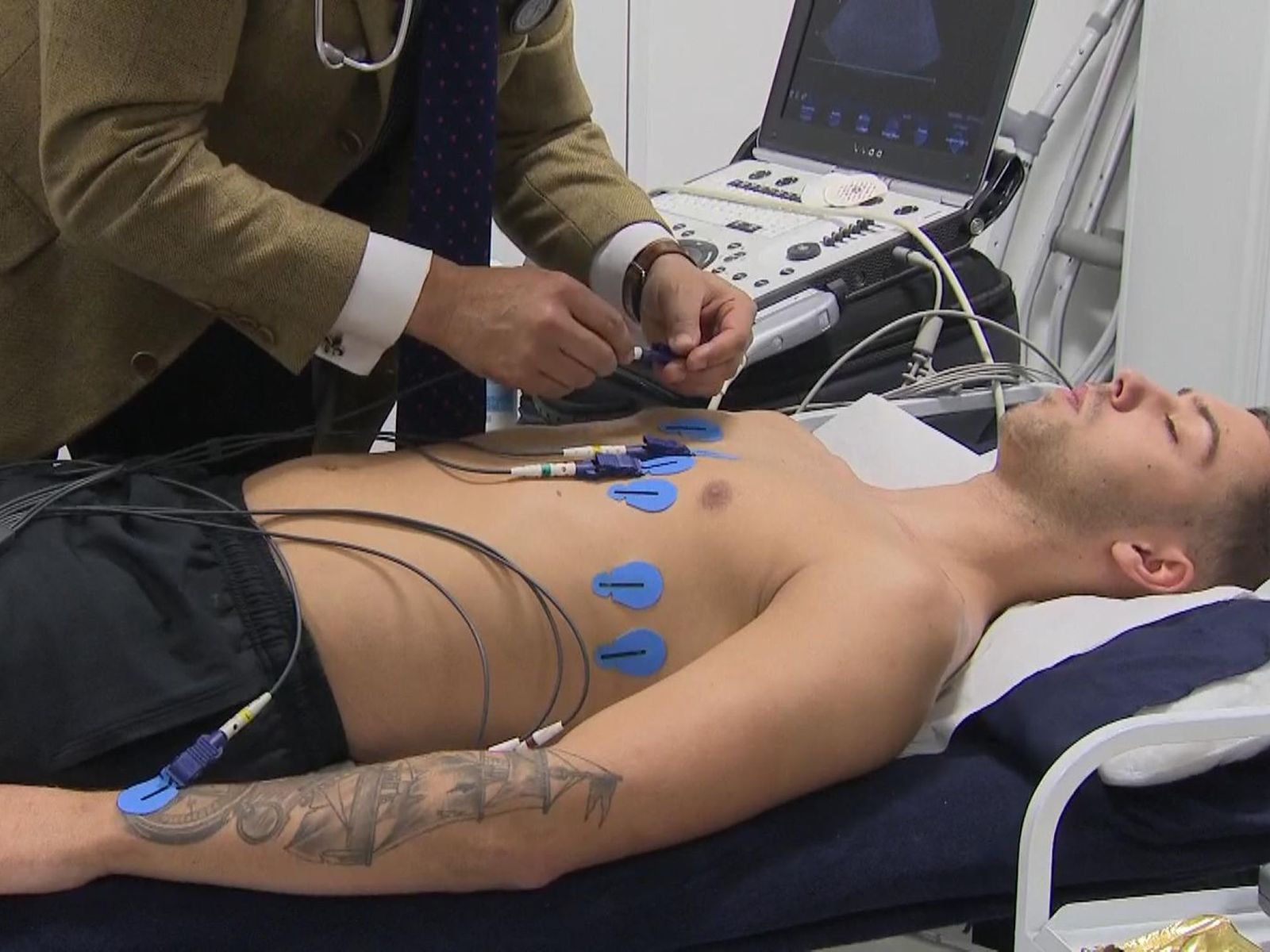 Every rider will have an annual ECG and heart scan to determine if they are at increased risk of suffering sudden cardiac arrest.
British Cycling has introduced a new mandatory cardiac screening policy as awareness grows of the risks faced by sportspeople.
Every rider, from academy to elite level, will have an annual electrocardiogram (ECG) and heart scan to determine if they are at increased risk of suffering sudden cardiac arrest.
In some cases athletes could be advised to retire if it is determined they would risk death by continuing to compete.
Some experts think athletes are three times more likely than non-athletes to suffer sudden cardiac arrest.
The FA, Lawn Tennis Association and Rugby Football Union already routinely scan their professional athletes but there is an increasing push for this protocol to be rolled out across sport.
The screening at British Cycling is being carried out and paid for by a team from Liverpool John Moores University as part of their research into cardiac health among athletic people.
Professor John Somauroo, a sport and exercise cardiologist, said: "We know there are high profile athletes having cardiac arrests.
But equally unfortunately there are about current thinking around 12 young people between the ages of 14 and 35 per week dropping dead in Britain.
"And in fact that's relatively old data and the newer data suggests that it's at least 20 young people if not even higher that are having those events per week."
He added: "If you were to have a bus load of kids crashing into a low bridge every week and half the children were killed.
"They'd do something about the bridges or the bus routes."
This week, Northampton Town footballer Leon Barnett was forced to retire after his heart rate reached 300 beats per minute during a match.
He told Sky News he felt fortunate to have had the issue identified and avert potentially devastating consequences.
"I'm a very positive person and I always think it could have been worse," he said, adding: "I'm grateful that I'm still here talking and able to spend time with my family and friends."
The scan lasts for about 40 minutes and British Cycling's head of medical services Nigel Jones said all the riders had welcomed the new policy.
"In very rare instances, athletes will have a problem with their heart that we pick up on in screening and our job then is to have an informed discussion with that athlete about what potentially the risks of them continuing in elite sport are," he said.
---
Story Credit: https://news.sky.com/story/cyclists-to-have-heart-scans-amid-cardiac-arrest-fears-11569599
---
Since you're here, we have a small favor to ask. Requests from schools and districts for our screening services are growing, which means that the need for funds to cover the cost of those services is also growing. We want to make our services available to those who request it and beyond, so you can see why we need your help. Safebeat heart screenings take a lot of time, money, and hard work to produce but we do it because we understand the value of a child's life, PRICELESS!
If everyone who reads this likes it and helps fund it, our future would be more secure. For as little as $1, you can support Safebeat and it only takes a minute. Make a contribution. -The SafeBeat Team