Cumberland Rescue Director: Learn CPR, Be Part Of The 'Chain Of Survival'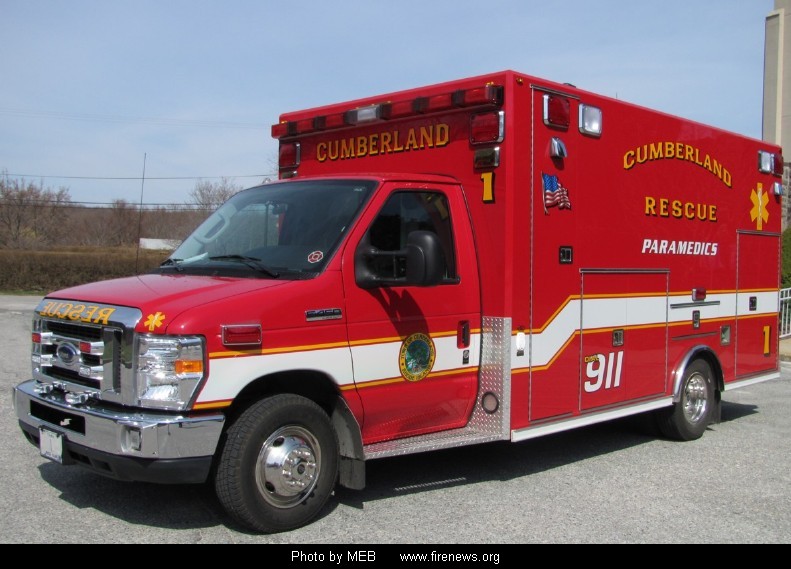 It was just an ordinary Wednesday morning at Fore Court, until the unthinkable happened: While playing tennis with a group of friends, a member experienced sudden cardiac arrest, or SCA. He was clinically dead. This story illustrates how what is known as the "chain of survival" for sudden cardiac arrest saves lives.
Each year, SCA presents itself to more than half a million people, targeting seemingly healthy people of all ages, races, and genders.
When SCA occurs, the heart stops beating and there is an instantaneous loss of consciousness and collapse. Seconds and minutes matter, and hearts too young to die are often lost. Recognition becomes a key link within the "chain of survival."
On this morning, friends of the victim now became unexpected rescuers, yelling for help that a call be made to 9-1-1. Recognition and activation of the emergency response system is the first link in the chain of survival of sudden cardiac arrest.
What happens next is where it gets interesting.
Another member of the club hears the call for assistance, immediately finds himself at the victim's side, and begins to initiate CPR.
Immediate, high quality CPR is the second link in the chain of survival. He summons for the club's automated external defibrillator or AED.
CPR is then passed off to a bystander and the AED is applied. The AED analyzes whether the victim is in a shockable rhythm called ventricular fibrillation or ventricular tachycardia.
By this time, the Cumberland Rescue Service and the fire department are already responding to the scene. The AED prompts the rescuer to push the button to deliver a shock to the victim. Other bystanders are asked to stay clear of the victim and the shock is delivered. Rapid defibrillation is the third link in the chain of survival.
As EMS and other first responders arrive on scene, they note that their patient appears confused. He is breathing. He has a pulse. He is alive!
EMS and other first responders take over care of the patient, providing basic and advanced life support. Basic and advanced emergency medical services are the fourth link in the chain of survival.
The patient is transported to a local hospital, where he receives post cardiac arrest care in a cardiac catheterization laboratory and in an intensive care unit. Continued advanced life support and post cardiac arrest care are the fifth link in the chain of survival.
The patient was discharged in his normal state of health a week later.
Fast forward to October 2016, when at a church service a woman falls ill. At that time, off-duty firefighters, along with a police officer on scene, recognize a citizen in distress. A call over the police officer's radio summons an EMS response. As EMS arrives, the victim becomes unresponsive. CPR is immediately initiated. The victim's airway is managed and she is placed on a cardiac monitor. The victim is in ventricular fibrillation, and she is defibrillated by the paramedics on scene. After 15 minutes of aggressive CPR, the victim now has pulses and "return of spontaneous circulation" is achieved. Post cardiac arrest management is offered by EMS on scene and en route to the hospital. Again, this represents all the links within the chain of survival as identified by the American Heart Association (AHA).
The "chain of survival" provides us with the reminder that those actions can improve the probability of survival and recovery for victims of sudden cardiac arrest. All five of the links in the adult out-of-hospital chain of survival were all intact in each of these cases within our town of Cumberland.
The nature of cardiac arrest requires bystanders to be ready, willing and able to act. Additionally, we need to be sure that there is a combination of care to be provided by EMS and first responders. EMS agencies must assure that their EMS system coordinates and integrates each facet of care into a choreographed group effort to include bystanders and first responders (fire and police departments) that includes focusing on survival to discharge from the hospital.
If there are no bystanders knowledgeable on how to perform CPR, emergency dispatchers should be trained in how to verbally coach bystanders in the performance of CPR until trained first responders arrive.
Helping another person in their ultimate time of need is civic duty, moral obligation and ultimate expression of hope.
Learn CPR and how to use an AED.
While it has been some time since each of these incidents occurred, I would like to acknowledge Alan Bourgette, who lives here in Cumberland, along with others involved with that incident on that day at Fore Court. Alan is a member of the town's CERT team and credits his training to the Cumberland Rescue Service when offered by his employer at J.H. Lynch. I would also like to acknowledge those on scene during the incident this past October: Off-duty firefighters Lt. Brian Bernardo and Dan Clow, Patrol Officer John Forrest, Capt. John Fogarty, Firefighter Aaron Barbikian, Firefighter Josh Gingras, and, from Cumberland Rescue 1, Deputy Joseph DeAngelis, and Paramedic Andrew Barnes.
It's important to remember that together we can really "Save lives and make a difference."
---
Story Credit: http://www.valleybreeze.com/2017-02-01/cumberland-lincoln-area/cumberland-rescue-director-learn-cpr-be-part-chain-survival#.WJM9wYWcG18