Crosby Family Hoping for Change with 'Cody's Law' in Honor of Late Son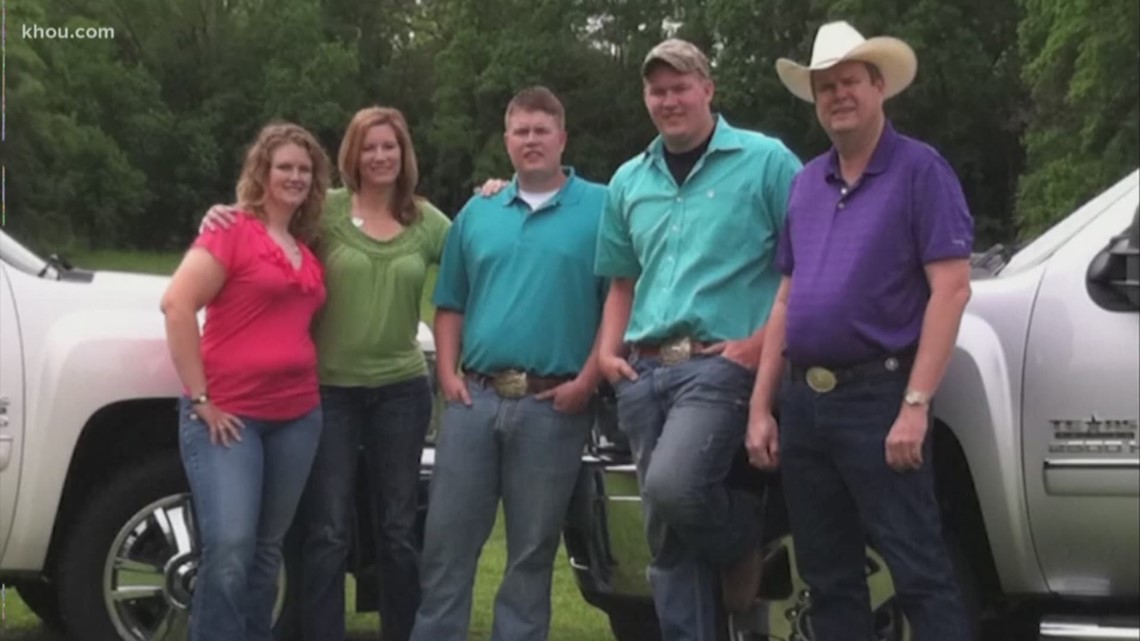 The new law would require EKG's to be given every other year for high school student athletes.
A grieving family in Crosby is hopeful that 2019 is the year legislation passes, in honor of their son.
The Texas Legislature will have the chance to sign "Cody's Law," which would require all student athletes to have an electrocardiogram, also known as an EKG.
It's a test that could have saved the life of high school football player, Cody Stephens.
"It's indescribable, the pain you go through when you lose a child," said Cody's father, Scott Stephens.
Cody died in his sleep in May of 2012.
"He was 6 foot 9, 290 pounds. He loved to hunt and fish," said his dad.
He also loved football. The 18-year-old played right tackle for Crosby High School and had dreams of being drafted by the NFL.
Just 3 weeks shy of graduation, sudden cardiac arrest took his life. Cardiac Arrest isn't a heart attack but a sudden malfunction that stops the heart.
"We never knew he had a heart issue. He passed all his physicals with flying colors, and come to find out, he had an underlying heart issue," Stephens told KHOU 11.
He says it's an issue that could have been detected by an EKG, which is an ultra-sound that shows the structure and function of the heart.
Mayor Sylvester Turner cosponsored the bill dubbed, "Cody's Law," several years ago.
"I'm glad the bill has been reintroduced, and I strongly recommend the House and Senate passing the legislation," the mayor said.
"This bill is so important," said Dr. John Higgins, a sports cardiologist at McGovern Medical School at UT Health.
He said EKG's should be mandatory in addition to physicals and students' histories.
"The NBA does it, the NFL does it, all of the professionals are doing it as well, but we're not doing it for our kids." he said.
Dr. Higgins said 1 in every 100,000 student-athletes are at high-risk for sudden cardiac arrest, which can lead to death within one hour of symptoms.
Symptoms, however, can be vague and include dizziness and shortness of breath. Sometimes there are no symptoms at all.
Some physicians feel the test is unnecessary and too costly. Scott Stephens doesn't see it that way.
"We've got modern technologies that we can do. Put the kid's heart on a computer. It's 5 minutes, it costs 20 dollars, and they're out the door." he said.
The bill would require EKG's every other year for high school student athletes. Supporters hope it could at some point extend to band members, drill teams, and cheer squads.
The bill was first filed in 2015 and then again in 2017, but the Legislative session ended before it reached the Senate floor.
---
Story Credit: https://www.khou.com/article/news/local/texas/crosby-family-hoping-for-change-with-codys-law-in-honor-of-late-son/285-d7073bfb-65ce-4eff-ab5f-214f6f136197
---
Since you're here, we have a small favor to ask. Requests from schools and districts for our screening services are growing, which means that the need for funds to cover the cost of those services is also growing. We want to make our services available to those who request it and beyond, so you can see why we need your help. Safebeat heart screenings take a lot of time, money, and hard work to produce but we do it because we understand the value of a child's life, PRICELESS!
If everyone who reads this likes it and helps fund it, our future would be more secure. For as little as $1, you can support Safebeat and it only takes a minute. Make a contribution. -The SafeBeat Team