Champion Libby Raises Awareness Of Disease By Running In Memory Of Young Swimmer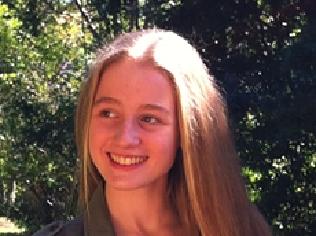 NIKKI Gannon's daughter never got to meet her swimming idol Libby Trickett, but now the Olympic champion is helping raise awareness of the illness that caused Eloise's death.
Eloise was 15 when she suffered a sudden cardiac arrest in 2013 and died in her sleep.
Aged nine, she was diagnosed with Wolff-Parkinson-White Syndrome which can cause cardiac arrhythmia (abnormal heart rhythm), but tests had shown her risk level was low.
Eloise was a promising swimmer who had qualified for the Age Nationals only months before she died.
This year, Olympic legend Trickett and rising swimming star Madeline Groves will join Ms Gannon and more than 100 friends and family in taking part in the The Sunday Mail Bridge To Brisbane to raise the profile of the Eloise Gannon Foundation.
Ms Gannon said she expected her daughter would have been "embarrassed" to have her idols making a fuss about her.
"She would have been chuffed to know Libby and the likes of Madeline are doing this for her … they're such lovely souls. It's very special," she said.
Ms Gannon said the foundation aimed to raise awareness to increase early detection and prevent other young deaths.
"We've tried to turn a really tragic event for our family and community into a legacy for Eloise, into something positive.
"The Bridge to Brisbane takes place almost to the day of the fourth anniversary since her death so it's a particularly important time for us," she said.
The Sunday Mail Bridge to Brisbane is on August 27. Entries are strictly capped and have already reached 80 per cent capacity.
Sign up for the big day at bridgetobrisbaneday.com.au
---
Story Credit: http://www.couriermail.com.au/news/queensland/champion-libby-raises-awareness-of-disease-by-running-in-memory-of-young-swimmer/news-story/3bf87da3d5cfcdd17a753dd2da84a318