Central EMS Saves More Lives Due To New Technique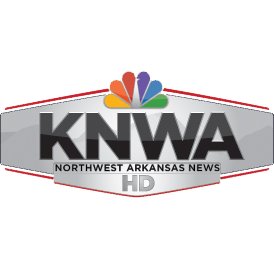 Fayetteville, AR -- - Only 12% of people who experience cardiac arrest survive according to the American Heart Association but Central EMS in Fayetteville is working to change that statistic.
Central EMS has almost doubled the survival rates of cardiac arrest patients thanks to the Pit Crew CPR Technique. The technique mimics that of a pit crew you see in Nascar. Pit Crew CPR is a nationwide known technique but according to the Central EMS Chief, not many cities use it due to limited resources.
Quality Improvement Coordinator Tammy East, says this type of technique works wonders.
"There's been a lot of data that shows that everybody having a job helps to keep things more coordinated. So if we can assign roles, assign jobs, to the responders that are on scene then it helps to provide a more coordinated effort in working that cardiac arrest."
Pit Crew CPR assigns each person a role on the way to the scene so upon arrival, everyone knows exactly what to do. Roles include chest compressions, managing the person's airway, and answering the radio. Every five minutes the medics switch roles in order to ensure a better outcome.
Fayetteville Assistant Fire Chief, Tom Good, says having a Nascar type procedure positively effects the outcome.
"Doing CPR is very exhausting. It takes a lot of energy and is very time sensitive. So having those roles figured out before that crew gets there ensures that good quality CPR is going to be done faster. Changing those roles every few minutes ensures that there is always a fresh person to take over."
The Clinical Task Force Committe - which consists of people from different emergency departments in Fayetteville - utilized the idea after reasearch showed how drastic of a difference it could make. In January, the idea was implemented and since then, the survival rates nearly doubled.
From 33 to 60 percent survival rate, Central EMS is saving more lives in the Northwest Arkansas community.
---
Story Credit: http://www.nwahomepage.com/news/central-ems-saves-more-lives-due-to-new-technique/663725250