Cause Of Homestead High Basketball Player's Death Revealed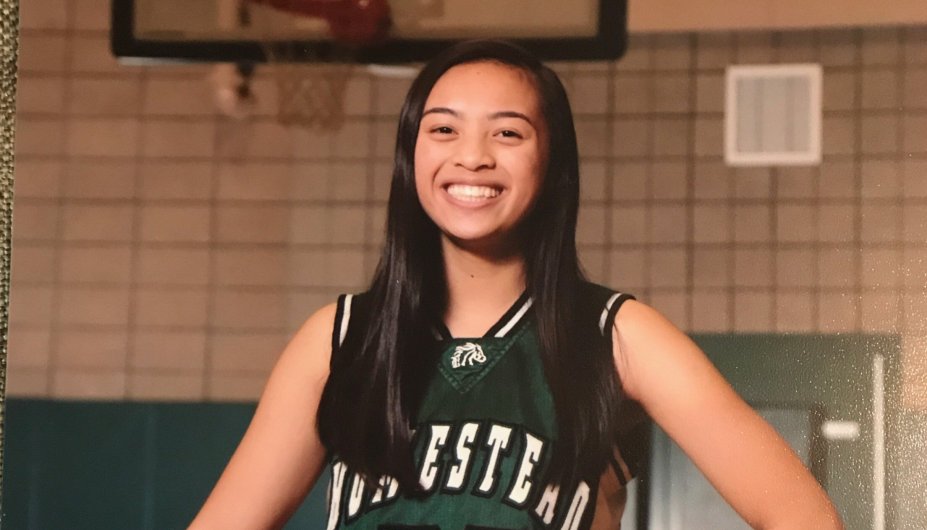 CUPERTINO — A rare heart arrhythmia triggered the sudden death of Homestead High basketball player Kimberly Nuestro, according to her father.
Kimberly, a 16-year-old sophomore, collapsed on the sideline during an American Athletic Union game in May and stopped breathing. She was rushed to Santa Clara  Valley Medical Center and later flown by helicopter to Stanford University Medical Center, where she was pronounced dead.
"They told me there are so many causes of an arrhythmia," said her father, Ramir Nuestro. "The arrhythmia that struck her is gene mutation." A pediatric cardiologist familiar with Kimberly's case said the condition, known as channelopathy, is not related to sports and is extremely uncommon.
The cardiologist, who practices at Lucile Packard Children's Hospital Stanford, said preventive signs are rare, too.
"Because they happen suddenly, there often aren't a lot of symptoms leading up to it," said the cardiologist, who requested anonymity. "People could get evaluated if they had an episode of passing out or extreme dizziness when they're exercising. Other than that, there is nothing that you can really prepare for this."
Doctors have told the family that Kimberly's death could have happened anywhere.
"I know that it wasn't due to her getting hit or falling down or anything like that," the cardiologist said. "This is just something that can spontaneously happen, to go into one of these life-threatening arrhythmias."
The cardiologist described Kimberly's condition as a disorder that affects "the movement of ions through channels within the heart. It creates a problem with the way that the normal electricity flows through the heart. It predisposes the person who has a channelopathy to developing a life-threatening arrhythmia.
"It's only been in the last decade or so that we have been able to test for these. This is just something that we're starting to figure out, these mutations and how common they are. But in general, they are very, very rare. For a young person to have a sudden death like this is rare."
Ramir said he and his wife, Jeannie, felt relieved when they learned that sports did not cause Kimberly's death.
"I feel better because I have kids who really want to play sports, especially basketball," Ramir said.
In addition to her parents, Kimberly, a captain on Homestead's junior varsity team last winter, left behind two sisters and a brother.
The family received a stream of support that included a social media campaign for the Warriors' Stephen Curry to sign Kimberly's No. 30 basketball shoes in her honor. The Warriors star accepted the request.
"She's so simple," Ramir said shortly after Kimberly's death. "She liked baking. She liked cooking pancakes. She is so simple and quiet. She does her homework, straight A's in school. Her dream is to have a simple life, have two kids, two boys. The smile that she has and the look that she has touched a lot  of people. She helped people do homework.
"Just so happy that she was here with us. For the 16 years that God gave us her … I don't know what to say. We're just a private family. We live our life so simple."
---
Story Credit: http://www.mercurynews.com/2017/07/01/cause-of-homestead-high-basketball-players-death-revealed/