Cardiologist Urges Regular Medicals For Players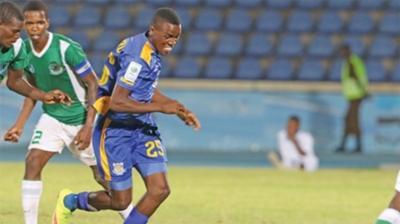 Bhagat, speaking to Mmegi Sport against a background of two recent deaths of football players who collapsed at training said all professional sportsmen and women should undergo a thorough evaluation of the heart and circulation.
Township Rollers attacking midfielder, Gofaone Tiro and Division One side, Santa Green defender, Leatile Setabosigo collapsed and died at training in the last 14 days.
He said cardiac arrest or heart failure in sports can be prevented.
"Definitely (it can be prevented). By a thorough physical exam, checking blood pressure and listening to the heart. Then by doing basic tests such as an ECG (electrocardiogram) which informs one on the electrical circuits of the heart and if they are conducting normally).
Then a cardiac scan - this is critical as it shows the architecture or anatomy of the heart. Many sudden deaths can be avoided by finding abnormal structures of the heart - the commonest cause of sudden death.
A stress test is also useful where the individual is placed on a specials machine to exercise while the specialist is observing the blood pressure, rhythm, oxygen levels and electrical activity of the heart," he said.
"The commonest causes are abnormal electrical rhythm at high intensity exertion causing an electrically chaotic rhythm and no blood flow from the heart - causing collapse and sometimes death.
Another common cause is if the structure of the heart is not normal, the blood flow becomes compromised as it exits the heart. Many structural defects are now being discovered when routine tests are done."
Bhagat said all clubs should have a medically trained physician, trained in sports medicine, at all times.
He said in addition there should be an increased awareness amongst sporting professionals of what to do in the event of chest pain, dizziness or palpitations.
Meanwhile, Botswana Football Association (BFA) public relations officer, Tumo Mpatane said club licensing, which would be mandatory from next season, would go a long way in addressing the issue.
"This is a sad issue. First, as BFA, we send our condolences to the families of the deceased.  This is a calling to all of us in football to be proactive in the health of our players.
Players in the Premiership and First Division take tests, which is why Patrick Motsepe was barred from playing (after a heart condition was detected). But it's not enough to take tests at the beginning of the season," he said.
"It is important that clubs take club licensing seriously, even those in the lower divisions. Club licensing stipulates that medicals should be regular and clubs have a full time medical personnel. If enforced next season, we should be able to avoid such unfortunate incidences.
As the FA, we are taking steps and we have the medical committee to help us put forth recommendations," Mpatane said.
---
Story Credit: http://www.mmegi.bw/index.php?aid=68794&dir=2017/may/12