Cardiac Screening For Student Athletes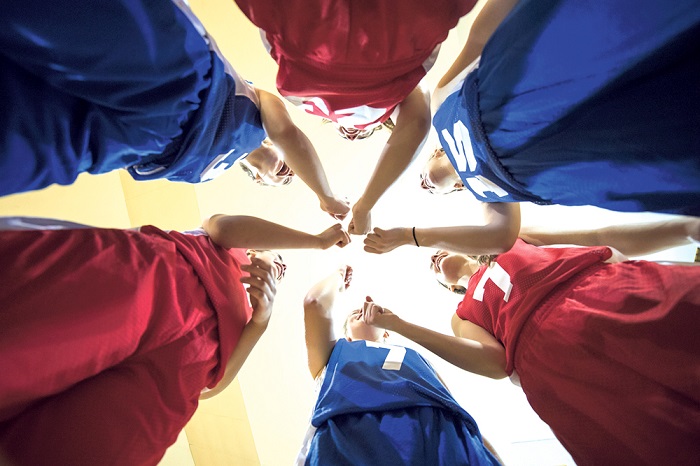 It is that time of year in which your kids are caught up on health visits: eye doctors, dentists, immunizations and sports physicals. But did you know the physical exam you receive in the doctor's office may not be enough? For those of you with any family history of heart disease, you may want to consider adding cardiac screening to the list. Fortunately, this is non-invasive, painless and free provided by St. Francis' Community Health Program.
A rare cause of sudden death during sports, sudden cardiac death (SCD), occurs when an otherwise healthy student's heart begins to quiver, rather than beat, while exercising. Statistics of those ages 12 to 30 suggest a 1-3/100,000 occurrence. Cardiologists describe three main causes of SCD: a thickened heart wall, hypertrophic cardiomyopathy, heart vessel blood flow problems (coronary artery abnormalities) or a heart rhythm disorder (long QT syndrome). Even less frequent causes are heart infection or other congenital abnormality. The term Sudden Cardiac Arrest (SCA) is used interchangeably with SCD.
SCD is different from a heart attack in that the heart abnormalities result in a spasm-like heart beat (ventricular fibrillation) which cannot provide the heart pump needed to push blood through the body and brain. In contrast, a heart attack (myocardial infarction) occurs when the heart loses its own blood supply and therefore does not function correctly.
While sudden cardiac death is sudden, there are warning signs to look out for and risk factors to consider: fainting when startled or excited, during exercise or inexplicably; chest pain; and shortness of breath. Factors that increase the risk of Sudden Cardiac Death: family history of cardiac death before age 50; male sex (90 percent are male); African American descent, 52 percent are average age of 17.5 years; being an athlete; being a football or basketball player (67 percent).
St. Francis offers student athlete cardiac screenings for athletes grades 9 to 12. They will undergo painless EKG, (measures cardiac rhythm) and echocardiogram, (an ultrasound of the heart chambers, blood flow and valve function). Test results are discussed during the screening.
St. Francis also offers blood pressure and lung cancer screening, corporate health physicals, women's heart screening, first aid and CPR courses. For general information, visit www.stfrancisheartcenter.com or call 516-562-6000.
To register for a screening, call 516-629-2013.
---
Story Credit: http://levittown-tribune.com/2017/11/28/cardiac-screening-for-student-athletes/