Cardiac Effects from COVID-19 are Impacting Youth Sports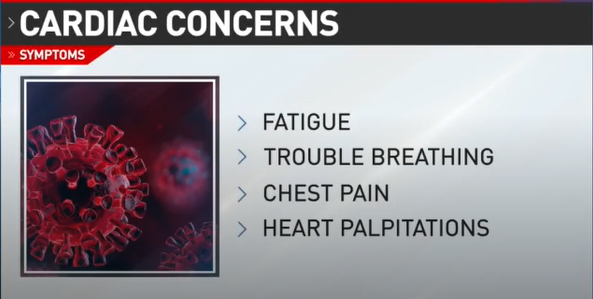 COVID-19 is impacting youth sports as doctors are warning parents of the cardiac effects of COVID-19 in children if not addressed early on.
Dr. Lora Scott is the chief of sports medicine at Dayton Children's Hospital. She says there are possible long-term cardiac effects in kids who previously had COVID-19 if they do not allow themselves to heal.
The biggest concern is Myocarditis and it takes 3-6 months to recover from.
"It's when the heart muscle is inflamed and irritated it doesn't pump normally. So we have a heart that's not pumping normally and exorcise during that can cause sudden death," says Dr. Scott.
She says it's very rare for someone to have Myocarditis after a virus, but doctors are beginning to see it after COVID-19 cases.
"Many parents and the athletes as well think that because they're young and healthy that they're going to ride through this without any difficulty. We're seeing that is not that case for the college athletes and that's one of the reasons that sports were canceled by several different divisions including the Big Ten," says Dr. Scott.
She says it's crucial for children who had COVID-19 to get their hearts checked by their doctor for clearance before returning to sports. Dr. Scott says the kids who experienced prolonged symptoms COVID-19 or who were hospitalized when they had the virus, need to look for symptoms of Myocarditis.
Myocarditis symptoms include:
Fatigue
Trouble breathing
Chest pain
Heart palpitations
You can find more details about Myocarditis on the Dayton Children's Hospital blog.
---
Story Credit: https://dayton247now.com/news/morning-show/cardiac-effects-of-covid-19-impacting-youth-sports
---
Click here to SUBSCRIBE to our newsletters.
For as little as $1 per week, you can support preventative heart screenings and save a life! It only takes a minute to donate. Help us save a child's life today. Thank you. -The SafeBeat Team