Cardiac Arrest: You Can Save Someone's Life With CPR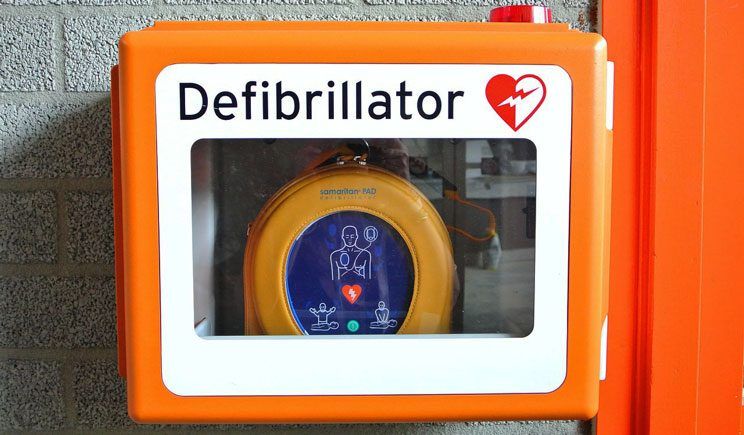 Cardiac arrest, or a sudden loss of heart function, can occur without warning. During cardiac arrest, your heart stops pumping oxygenated blood to the brain and the rest of the body. When this happens, the oxygen-starved cells die and you quickly lose consciousness and stop breathing. If emergency medical support isn't provided in the first four minutes after a cardiac arrest, you may suffer sudden cardiac death.
Statistics indicate that about 70 per cent of all out-of-hospital cardiac arrest cases in Singapore occur in residential areas – either at home or near home. In the home, the victim is commonly found collapsed in the bathroom or bedroom. In such cases, the person close at hand who can help is often a medically-untrained relative.
What to do if you see someone having a cardiac arrest
If cardiac arrest occurs at home or in any place where medical support is not available, timely response with cardiopulmonary resuscitation (CPR) or defibrillation with an automated external defibrillator (AED) will keep blood circulating and save the victim's life.
If you witness someone having a cardiac arrest, you should perform CPR immediately after calling for an ambulance. You will need to give the victim continuous chest compressions with both your hands to ensure there is enough blood supply to the brain and other organs until the paramedics arrive.
New device that can help with CPR
In Singapore, the Ministry of Health's Unit for Pre-Hospital Emergency Care (UPEC) has recently introduced a simple device called the CPRcard to help individuals trained in CPR perform this life-saving technique more effectively.
The credit card-sized CPRcard (above) provides on-the-spot feedback to the person performing CPR. It lets you know whether the chest compressions you are performing are deep and fast enough to keep the cardiac arrest victim's blood flowing. The card has to be placed on the victim's chest before the start of CPR.
"In using the CPRcard, an ordinary bystander at the scene of a cardiac arrest will have more confidence in administering CPR. By providing responders with real-time feedback to guide them in performing high quality chest compressions, we can help save a patient's life even before they reach the hospital. This will redefine the way CPR is taught and practised," says Associate Professor Marcus Ong, Medical Director, UPEC and Senior Consultant, Department of Emergency Medicine, Singapore General Hospital.
---
Story Credit: https://sg.news.yahoo.com/cardiac-arrest-can-save-someones-life-cpr-090431954.html