Call For Heart Screening In Schools After Six Young People Found With Defects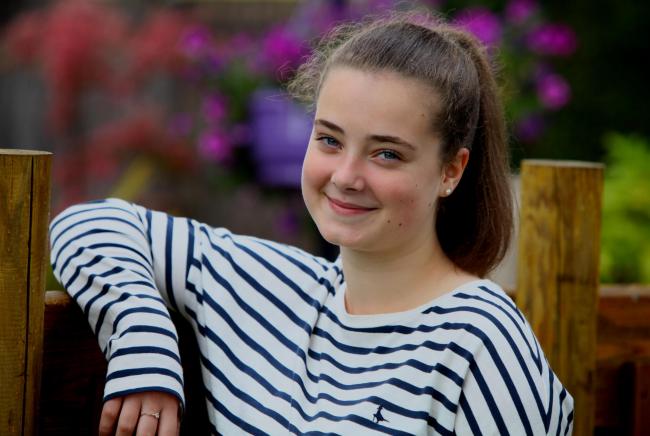 CAMPAIGNERS are calling for routine cardiac screening in Scottish secondary schools after six young people in Dundee and Perth were referred to their doctor with previously unknown heart conditions after undergoing scans funded by a local charity.
The potential heart abnormalities were detected during electrocardiogram (ECG) tests performed at Harris Academy in Dundee and the North Inch Community Campus in Perth in June. The machine can identify irregular heart rhythms and electrical activity within minutes.
Around 200 screenings were carried out by national charity, Cardiac Screening for the Young (CRY), on pupils aged 14 and over with local people up to the age of 35 also invited to take part. The event was funded with £7000 from the Peter McAvoy Memorial Fund, set up by the family of the 22-year-old footballer from Dundee who died suddenly from an undiagnosed heart condition.
The scans resulted in six individuals being referred to their GP after ECG tests and a follow-up ultrasound detected a possible defect.
However, the findings prompted 17-year-old Harris Academy captain, Abby Lang - who was given the all clear - to seek a meeting with Health Minister Shona Robison today[fri] to ask her to consider rolling out cardiac screenings as a routine health check in Scottish schools.
Miss Lang, who wants to study medicine, said: "It was a quick and simple procedure, but it has the ability to save your life. At the moment the NHS doesn't offer screening for seemingly health individuals unless they have a family background of it, but around 80 per cent of sudden cardiac deaths have no family history, or no symptoms, so that's what I'm going to put to [Ms Robison]."
Her call is backed by Peter McAvoy's father, also Peter, who believes it should be as normal as vaccinations.
Mr McAvoy, the former head of education services for Perth and Kinross council, said: "Before a child leaves secondary school, around 16 or 17, they could easily undertake a series of health checks that could include a straightforward ECG test.
"I think that's pretty reasonable, and as a parent of someone who died unexpectedly from a previously unknown heart condition it would mean the world to me because it would have saved Peter's life for sure."
His son "keeled over" and died as he sat on the couch of his college apartment in New York in 2014. Peter, who was America's reigning Junior College Player of the Year at the time, was subsequently diagnosed with arrhythmic right ventricular cardiomyopathy (ARVC), a genetic condition which causes the right-hand chamber of the heart to break off. Doctors subsequently tested his family and Mr McAvoy has been told it is very likely he has the same abnormality.
Dr Steve Cox, chief executive of CRY, believes that routine screening could prevent young people dying from sudden cardiac arrests in the first place. He said around four per cent of 14 to 35-year-olds tested by the charity were referred for extra checks. The most commonly detected defects are Long QT Syndrome - a congenital abnormality which can cause a "chaotic" heartbeat - and Wolff Parkinson White, which occurs in around one in 2000 people and causes fatal cardiac arrests in around five in every thousand children who have the fault but display no symptoms.
Dr Cox said: "Once a condition is identified there are many things that can be done to massively reduce the risk of having a cardiac arrest including avoiding extreme exercise, a career in sport or certain drugs known to affect the heart but which are routinely prescribed on the NHS to young people."
"Wolff Parkinson White can be cured through an ablation. There are many people performing for their country who have had this identified and treated and been out competing within weeks having removed any risk."
Not everyone agrees, however. The UK National Screening Committee has previously concluded that there is "very little research into the reliability of the tests for identifying those at risk of sudden cardiac death".
Detractors also argue that non-NHS recommended screening of seemingly healthy individuals can lead to a "medical cul-de-sac" if no treatment is available, and risks piling needless work onto GPs and the health service.
A Scottish Government spokeswoman said: "Heart disease is a clinical priority for NHS Scotland and our Heart Disease Improvement Plan sets out priorities on prevention, treatment and care for all people in Scotland living with heart disease.
"We will consider this campaign carefully, alongside UK National Screening Committee recommendations."
---
Story Credit: http://www.heraldscotland.com/news/15439096.Call_for_heart_screening_in_schools__after_six_young_people_found_with_defects/