NYPD: Teenage Boy Dies After Collapsing at Basketball Practice in Queens High School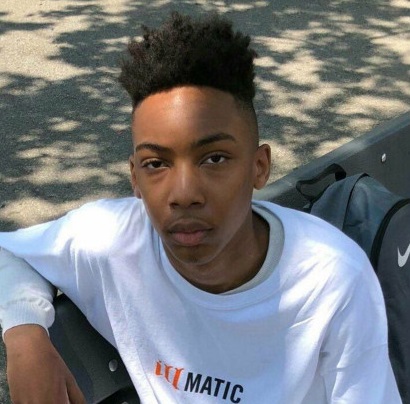 "He loved basketball. Everything is basketball," his grieving mother said ."My sweetheart. My sweet son."
A 16-year-old Queens boy died suddenly after collapsing during basketball practice Wednesday, leaving his shocked family seeking answers.
Lenny Pierre was at practice inside John Bowne High School when he collapsed around noon, police said. Responding officers found him unconscious and unresponsive.
EMS transported Pierre to New York Presbyterian Hospital-Queens, where he was pronounced dead.
Mother Edna Georges said her son was already on a machine by the time she arrived at the hospital.
"He said while he was playing, they saw him a little shaky," she told News 4 in an emotional interview Wednesday. "They told him have a seat. He said he was lightheaded. Just moments later, he collapsed."
Georges said her son had no health problems, and that he took a physical before getting into basketball.
"I have a healthy boy," she said. "I don't know what went wrong, to tell you the truth."
"He was not allergic to anything," she said. "He was not on any medication. Healthy as you could imagine."
The medical examiner will determine the cause of death, and investigation is ongoing.
Georges described Pierre as a "very sweet" teen who listened to her and never gave her any trouble -- a "healthy, young, talented athlete" who loved basketball, both playing it and watching it on TV.
"I have a good one," she said, then paused. "Had. God."
The family had a wonderful Christmas, she said, then he texted her Wednesday morning to tell her he was going to practice. She responded, "OK, be careful."
"I truly will miss my son forever," said Georges. "That's a big hole in my heart. That's my firstborn. Even if I have another son, it will never be Lenny, my sweetheart, my sweet son."
Neighbor Steven Corbett described Pierre as a great kid, "just one of the kids you would love to meet."
"It's very shocking to me, unbelievable, sad," he said. "He was just a great person to be around."
Schools chancellor Richard A. Carranza said the Department of Education will be providing additional guidance counselors and support to the school during the investigation into the student's "tragic" death.
Mayor de Blasio said he was "heartbroken" to learn of Pierre's death.
"As a parent, and as a father of student athletes, I can only imagine the pain and sorrow being felt by Lenny's family, loved ones and classmates," he said in a statement. "On behalf of 8.6 million New Yorkers, I extend our deepest condolences. We will be with this family now and in the future as we mourn the loss of one of our city's children."
---
Story Credit: https://www.nbcnewyork.com/news/local/Queens-Teen-Dies-Basketball-Practice-Flushing-NYC-503515601.html
---
Since you're here, we have a small favor to ask. Requests from schools and districts for our screening services are growing, which means that the need for funds to cover the cost of those services is also growing. We want to make our services available to those who request it and beyond, so you can see why we need your help. Safebeat heart screenings take a lot of time, money, and hard work to produce but we do it because we understand the value of a child's life, PRICELESS!
If everyone who reads this likes it and helps fund it, our future would be more secure. For as little as $1, you can support Safebeat and it only takes a minute. Make a contribution. -The SafeBeat Team