Boy, 10, Learns CPR To Save Others After Cardiac Arrest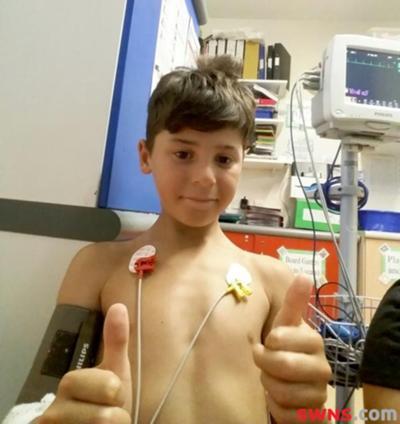 (KHON) – Two months after fighting for his life in a hospital after suffering a sudden cardiac arrest, 10 year-old Poukihi Awai is now learning how to save the lives of others.
Poukihi learned CPR on Monday. It is a technique used on him just two months ago to help save his life. Poukihi's father says tonight's free CPR training course for the Hawaii Kai baseball league is just the beginning.
Ever since his son nearly died, he's made it his mission to help other's learn life-saving techniques, and to work to get AED's into the hands of community groups and sports leagues. "We are really excited because they have come together and purchased an AED for the baseball league and so they are offering free training tonight so all the coaches were invited even families and whoever wants to come to get the free CPR training and AED training."
Poukihi is getting ready to get back to playing baseball, after throwing out the first pitch at a university of Hawaii Baseball game last month.
Since our story aired, Barrett says people have been reaching out to him, wanting to partner with him to raise awareness. "They see the need for it and there's so much information coming in so it's really exciting how this has really stirred up the community."
Awai says one of his goals is to work to make sure CPR is taught in schools, currently a bill is working it's way through the legislature that would do just that, the measure already has the support of the Department of Education. "So that something I'm definitely going to be fighting for, that the schools start teaching CPR as mandatory because a child can do CPR on an adult and save if a family member's life."
---
Story Credit: http://wdtn.com/2017/03/14/boy-10-learns-cpr-to-save-others-after-cardiac-arrest/