Boxer Dies After Suffering Cardiac Arrest In Training Camp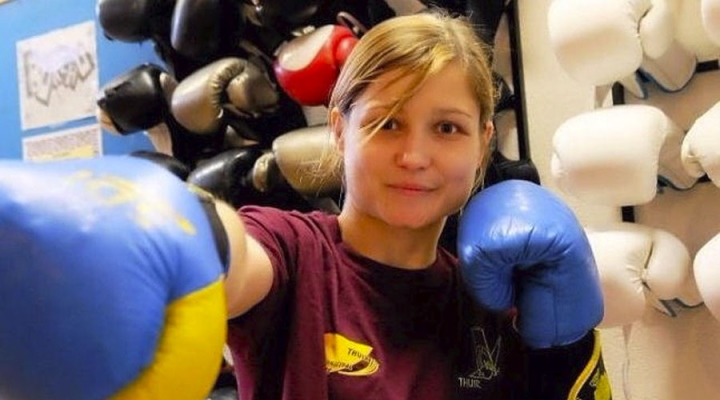 French world featherweight champion Angelique Duchemin has died after suffering a heart problem in training for an upcoming defense of her title.
Duchemin, who held the World Boxing Federation (WBF) female featherweight title, suffered a cardiac arrest during a training session on Monday evening at her hometown gym in Thuir, southern France.
She was rushed to hospital in Perpignan, where she died on Tuesday morning, aged just 26.
Jacques Rovira, the head of the local boxing federation, later revealed to the AFP news agency that Duchemin died of a pulmonary embolism.
"Sad news broke on Tuesday afternoon, August 29, that World Boxing Federation (WBF) Women's World Featherweight Champion Angelique Duchemin from France had passed away earlier in the day," the WBF said in an obituary posted on its official site.
Up until her death, Duchemin had compiled an unblemished professional slate of 14 victories from 14 bouts since turning professional in 2012, including three big wins by knockout.
Her unbeaten run had already seen her clinch the European and French super featherweight titles, before she faced compatriot Ericka Rousseau in May for the WBF title, besting her opponent via 10-round unanimous decision.
Duchemin was scheduled to make the first defense of that belt on October 21 in Montpellier, France.
Angelique's brother Joel, also a professional boxer, posted a heartfelt message on his Facebook page, where he paid tribute to a "beautiful person."
"My sister you are leaving us much too early you still had so much to live you will miss me the days or I didn't see you I had to get you on the phone to hear your voice you were a beautiful person with the heart on the hand," he wrote.
"Always smiling kids at the camp and boxing you loved that we laughed even in the locker room before one of my fights I made you laugh because I thought you stressed, my champion you will always be ready for me at seeing my sister one day will be back."
It is the second tragedy to hit the family in recent years. The siblings' father, also a former boxer, passed away after suffering a heart attack in 2013.
"I am truly saddened at the passing of a champion inside and outside the ring," said WBF President Howard Goldberg.
"She was an intelligent, talented and down-to-earth young lady. An outstanding fighter, and a humble world champion. As her name translates, she was a true angel. She will be sorely missed by all who were lucky enough to know her. Rest In Peace, Angelique Duchemin, Champion!"
---
Story Credit: http://www.boxingscene.com/boxer-dies-suffering-cardiac-arrest-training-camp--120022