Best Foods For A Healthy Heart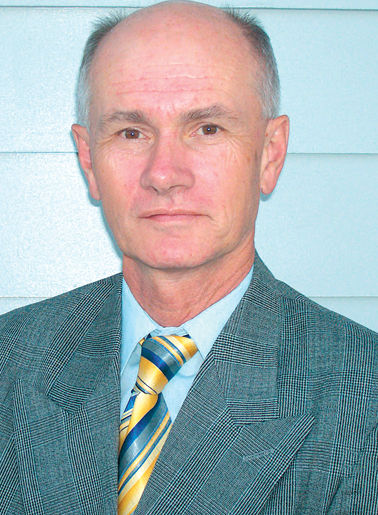 In today's fast-paced world where convenience trumps healthy home-cooked meals, it has become increasingly to promote heart health with the foods we eat at home, especially because heart disease remains the nation's number one killer.
Check out this list of tasty heart-healthy foods that can positively affect your energy and appetite control.
Avocados. Avocados are loaded with healthy monounsaturated fats and the mineral potassium, known for its ability to lower blood pressure. They also contain fiber, vitamin C and carotenoids, the latter associated with a decreased risk of death from cardiovascular disease.
Tomatoes. Tomatoes contain heart-healthy lycopene and vitamin C. Try making home-made pasta sauce by adding oregano and cut-up veggies to canned or fresh tomatoes. The vitamin C also provides a blast of antioxidant power.
Watermelon. Like the tomato, watermelon is full of lycopene and a great source of fiber and antioxidants. Watermelon also contains vitamins A and C and the minerals potassium and magnesium. The citrulline in watermelon can improve the health of our blood vessels and may benefit people with diabetes and erectile dysfunction.
Berries. Chocked full of antioxidants, berries improve heart health by raising HDL (good) cholesterol, and lowering LDL (bad) cholesterol and blood pressure. If that weren't enough, berries also contain polyphenols, which increase nitric oxide, helping blood vessels to relax.
Yogurt. Yogurt has multiple health benefits, one of which is increased heart health. The fiber, vitamins, probiotics and antioxidants in yogurt aid digestion and overall health and well-being.
Salmon. Studies show consuming fish at least once a week is associated with a 30 percent reduction in heart disease risk. Salmon in particular have lots of omega-3 fatty acids, known to lower blood pressure and prevent irregular heart rhythms. Salmon also reduces inflammation throughout the body.
Quinoa. This super grain (actually a seed) is a terrific source of vegetable protein and better for heart and kidney health than red meat. Quinoa has more fiber than other grains and is loaded with antioxidants and heart-healthy monounsaturated fats. What's more, quinoa is versatile, easy to cook and delicious.
Walnuts. Walnuts contain omega-3 fats and antioxidants and have been shown to improve blood vessel function in diabetics who ate two ounces a day. Walnuts also lower cholesterol and improve appetite control.
Beans. The soluble fiber in beans benefits the heart by binding to cholesterol and keeping it from being absorbed in the gut. Beans also contain folate, calcium, omega-3 fats, magnesium and the B vitamins, all essential nutrients.
Collard Greens. Collard greens improve cardiovascular health because of their anti-inflammatory properties. They also pack a hefty nutritional punch, containing vitamins A, C and K, manganese, calcium and fiber. They have even been shown to bind bile acids in the digestive tract, lowering cholesterol.
Almonds. A handful of almonds a day have been shown to lower LDL cholesterol. They are loaded with protein, vitamin E and protein. You can also use almond flour instead of wheat flour for your baked goods.
Peas. Peas are a delicious addition to any salad or pasta dish or as a side all its own. They are loaded with fiber and protein and help in weight management. Just one cup of peas has fewer than 100 calories. Try frozen peas, which are picked at the peak of ripeness and steam them to preserve their nutrients.
Oatmeal. Long considered a healthy breakfast staple, this whole grain has been shown to reduce the risk of heart disease and stroke. Its high fiber content also aids in weight control by filling you up, helping you to eat less.
Cantaloupe. This heart-healthy melon contains vitamins A, B, C and K as well as potassium, folate, magnesium and fiber. Research shows a link between vitamin C consumption and reduced risk of coronary heart disease.
---
Story Credit: http://www.richmondregister.com/community/best-foods-for-a-healthy-heart/article_96b8e63c-da5c-11e6-b93b-b7fa0742de10.html