Local Basketball Player Who Collapsed on Court Raises Awareness of Sudden Cardiac Arrest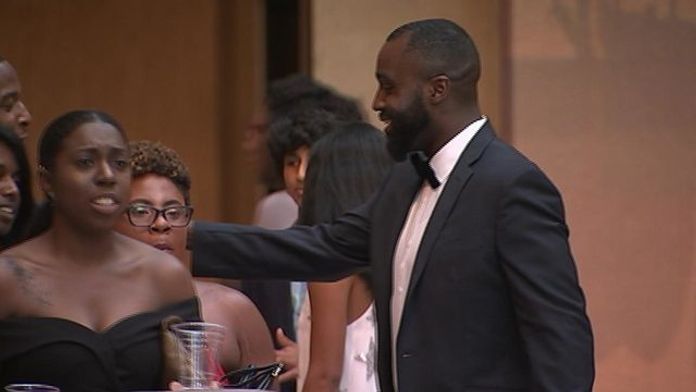 CHARLOTTE, N.C. - A local basketball player is lucky to be alive after collapsing on the court during a game.
Omar Carter is using that life-changing moment to raise awareness for sudden cardiac arrest.
The former Charlotte Christian and Appalachian State basketball player, who collapsed on the court five years ago, hosted a black-tie event Saturday for a life-saving cause.
The annual "Heart of Gold Gala" raises awareness of sudden cardiac arrest and raises money to teach CPR and the use of defibrillators, or AEDs.
"My heart stopped for 13 minutes," Carter said.
A nurse in the stands saved his life.
Carter is using that experience to help save lives.
"I knew nothing about sudden cardiac arrest, awareness, you name it," Carter said. "It was a way for me to research, find out what really happened to me, more so, why people are afraid of or don't really know about CPR."
The gala honored other survivors of sudden cardiac arrest and helps his foundation raise money to reach its goal of teaching a million people how to perform CPR.
"If one person came tonight, we've done our job," Carter said.
At an event Saturday, the Omar Carter Foundation helped 150 children learn how to perform CPR and use an AED.
So far, the Omar Carter Foundation has helped teach CPR to 15,000 people.
Carter is also raising money to donate AEDs at gyms and churches in low-income neighborhoods.
---
Story Credit: https://www.wsoctv.com/news/local/local-basketball-player-who-collapsed-on-court-raises-awareness-of-sudden-cardiac-arrest/795212957
---
Since you're here, we have a small favor to ask. Requests from schools and districts for our screening services are growing, which means that the need for funds to cover the cost of those services is also growing. We want to make our services available to those who request it and beyond, so you can see why we need your help. Safebeat heart screenings take a lot of time, money, and hard work to produce but we do it because we understand the value of a child's life, PRICELESS!
If everyone who reads this likes it and helps fund it, our future would be more secure. For as little as $1, you can support Safebeat and it only takes a minute. Make a contribution. -The SafeBeat Team