Back to School, Back to the Sports Physical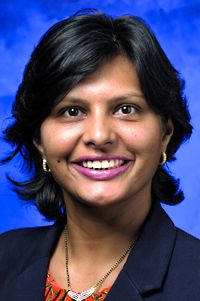 Schools are going to reopen in the next couple of weeks, but are your young athletes ready for sports?
The sports physical, or pre-participation physical exam, is required by most schools annually. These are performed before an athlete participates in sports or starts a new season. Physical activity has enormous benefits and reduces the risk of many chronic conditions. Sports is one of the best ways to keep your children healthy. However, in a very small number of individuals, sudden deaths have been reported during sports, most commonly due to heart abnormalities. Even though these sudden deaths are rare in the U.S., about 100 such deaths are reported every year. Parents must ensure the health and safety of their child before he or she plays any sports. The sports physical is one of the most important check-ups that your child can have before participating in sports.
During this visit, physicians address important sports-specific medical history and issues such as past injuries, concussions, heart diseases, nutrition, and training. A young athlete who is already involved in an athletic program can get injuries due to overuse and overtraining. Such injuries might go unnoticed if not checked on time. Sports physicals start with medical history forms consisting of questions about the child's medical, surgical and family history. The form requires the child's weight, height, blood pressure, heart rate, and physical exam. This form is reviewed by the physician before clearing a child for sports.
Important parts of an athlete's history that might indicate risk while playing sports:
History of head injury, concussions, allergies, past surgeries or past hospitalizations.
Chest pain, shortness of breath, or passing out during exercise.
Sprains, strains, or swelling after an injury.
Presence of heart murmurs, heart problems, or high blood pressure.
Family members with history of large hearts, premature or sudden deaths, hypertrophic cardiomyopathy, dilated cardiomyopathy or other clinically important cardiac abnormalities.
Based on the history and physical examination, an athlete is either:
Cleared for sports participation.
Cleared for sports participation with further evaluation or treatment (for example, an athlete may be referred to a cardiologist for further evaluation if there has been a sudden death in the family due to heart disease).
Not cleared for participation in contact sports, in some or all sports
The goal of the sports physical is to make sure your child is healthy to play sports and to help avoid potential injuries.
Please be as informative about your child and family's history as possible during these visits so your provider can ensure your child can enjoy sports all year long.
Dr. Vijeta Salunkhe is a pediatric resident at Baylor Scott & White McLane Children's Medical Center.
---
Story Credit: http://www.tdtnews.com/life/health_and_fitness/article_c6582c36-a472-11e8-93c3-8f29fe20d4b1.html
---
Since you're here, we have a small favor to ask. Requests from schools and districts for our screening services are growing, which means that the need for funds to cover the cost of those services is also growing. We want to make our services available to those who request it and beyond, so you can see why we need your help. Safebeat heart screenings take a lot of time, money, and hard work to produce but we do it because we understand the value of a child's life, PRICELESS!
If everyone who reads this likes it and helps fund it, our future would be more secure. For as little as $1, you can support Safebeat and it only takes a minute. Make a contribution. -The SafeBeat Team