Australians Urged To Learn Lifesaving CPR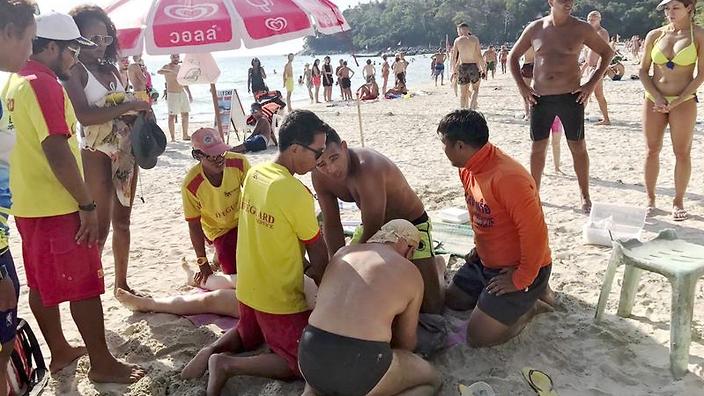 A person having a cardiac arrest is more than twice as likely to survive if someone intervenes using CPR in the crucial first minutes but too many Australians wouldn't realise what was wrong or what to do.
New research released by the national Heart Foundation reveals one in five people don't know how to recognised a cardiac arrest and 40 per cent wouldn't feel confident enough to administer cardiopulmonary resuscitation.
Researcher Dr Janet Bray from Melbourne's Monash University has been looking at ways to improve cardiac arrest survival rates through community education.
As part of the research 175 triple zero call recordings in cases of cardiac arrest were reviewed where the patient did not receive CPR from a bystander.
"We wanted to try and understand the reasons why people did not intervene (as) the caller got as far as receiving CPR instructions from the call operator in only 19 per cent of cases," Dr Bray said.
"The main reasons for this low figure were time lost due to communication issues including calling from a landline that was not near the patient, a lack of knowledge about signs of cardiac arrest and the benefit of intervening and personal factors such as frailty and emotional state."
AFL fan Rob McCarthy will be forever grateful for the help he received when he had a cardiac arrest at last year's grand final at the MCG where he was to cheer on his beloved Bulldogs.
McCarthy, 65, collapsed when his heart stopped beating just before the final whistle.
Fortunately for him an off-duty paramedic was nearby and saved his life by giving him CPR.
"I was lucky that someone knew how to do CPR and helped keep my heart pumping until the ambulance arrived. Without them, I probably wouldn't be here today," Mr McCarthy said.
The Heart Foundation estimates there are 11,000-15,000 cases of cardiac arrest each each year in Australia, and 10,000 people die from it.
Heart Foundation VIC Board Member and cardiologist Dr Nick Cox says learning CPR could potentially be lifesaving.
"We know that every minute without CPR, your chances of surviving a cardiac arrest go down by 10 per cent, and after 10 minutes without it there is little chance of survival at all," said .
"So, if you see someone in this situation, call an ambulance immediately. Call operators can talk you through how to administer CPR in those vital first minutes before other help arrives."
Dr Cox says a cardiac arrest is different to a heart attack.
A person can have a cardiac arrest without having a heart attack but a heart attack - caused by a blockage in a coronary artery - can lead to a cardiac arrest.
A cardiac arrest is a problem with the electrical system of the heart; the heart suddenly stops beating, resulting in no blood flow to the brain and other vital organs.
Cardiac Arrest Symptoms:
* Sudden collapse
* Sudden loss of consciousness
* No pulse
* No breathing
---
Story Credit: http://www.sbs.com.au/news/article/2017/09/03/australians-urged-learn-lifesaving-cpr