AtlantiCare Helps Seashore Gardens Obtain Automated Difibrillators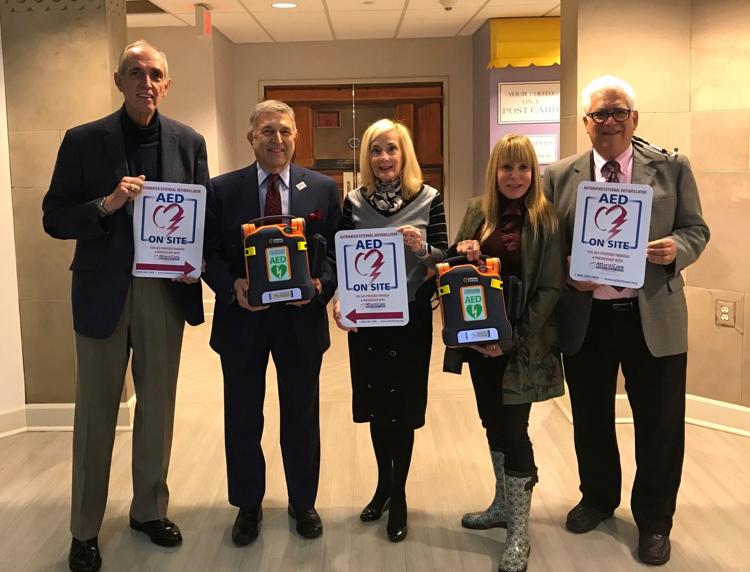 GALLOWAY TOWNSHIP — AtlantiCare presented two automated external defibrillators to Seashore Gardens Living Center through the AtlantiCare Heart Heroes Matching Funds Program.
Sudden cardiac arrest affects more than 300,000 people each year, according to the SCA Foundation. An AED can help to save 40,000 lives each year.
The AEDs are the 277th and 278th AtlantiCare has placed on behalf of the Heart Institute through the AtlantiCare Foundation-funded program. A small group of volunteers began the program in 2002, after AtlantiCare opened the region's first and only cardiac surgery program in 2001. Through the program, AtlantiCare Heart Hero funds cover half of purchase price of the AED and the requesting organization covers the other half. In some cases, other organizations donate the matching funds.
The Simon & Sylvia Zisman Seashore Gardens Living Center is a nonprofit home for the aged, guided by Jewish tradition, law and charity, dedicated to enriching the quality of life for its residents. The 125,000 square foot facility includes assisted living, short and long term nursing care, Alzheimer's care, respite care and full rehabilitation services.
---
Story Credit: https://www.pressofatlanticcity.com/currents_gazettes/galloway_township/atlanticare-helps-seashore-gardens-obtain-automated-difibrillators/article_f2cb3abb-db8f-59e8-9951-52852e113200.html
---
Since you're here, we have a small favor to ask. Requests from schools and districts for our screening services are growing, which means that the need for funds to cover the cost of those services is also growing. We want to make our services available to those who request it and beyond, so you can see why we need your help. Safebeat heart screenings take a lot of time, money, and hard work to produce but we do it because we understand the value of a child's life, PRICELESS!
If everyone who reads this likes it and helps fund it, our future would be more secure. For as little as $1, you can support Safebeat and it only takes a minute. Make a contribution. -The SafeBeat Team