Another Voice: Saving Lives After Cardiac Arrest Requires Change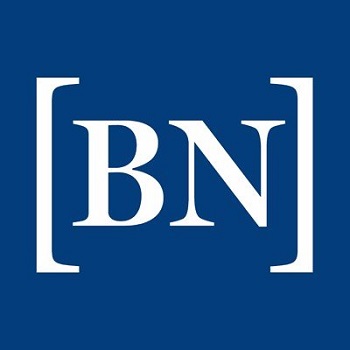 By Brian Clemency
In the past, emergency medical technicians and paramedics were taught to immediately pick up patients and hurry to the hospital. The "scoop and run" paradigm grew out of the belief that getting patients to hospitals as quickly as possible would produce the best outcomes, especially in cases of cardiac arrest.
That philosophy drove generations of EMS providers to reflexively transport patients who were clinically dead to the hospital. Hollywood has sensationalized the image of cardiac arrest patients being miraculously revived after crossing emergency department thresholds, but science tells a very different story. Today, research shows that patients who suffer out-of-hospital cardiac arrest almost never survive if they're not brought back to life in the field.
With these facts in mind, American Medical Response (AMR), its fire department partners and its medical directors from the University at Buffalo this year launched a new, multifaceted, evidence-based program to improve cardiac arrest survival rates in Western New York. Since then, we have committed to resuscitating cardiac arrest patients precisely where we find them. Our providers immediately perform life-saving interventions rather than delay or hinder the delivery of those interventions by moving the patient. Most importantly, this has enabled our providers to center resuscitative efforts around the delivery of high-quality, uninterrupted chest compressions and prompt defibrillation. Over the first six months of this program, these efforts have led to a doubling in the number of cardiac arrest patients who are successfully resuscitated and eventually discharged from the hospital with favorable neurologic outcomes.
While we are thrilled with these results, there is still room for improvement. In our region, fewer than 1 out of 4 patients who suffer a cardiac arrest receive CPR from a family member or bystander prior to EMS arrival. Surely, the City of Good Neighbors can do better. Without strengthening this essential link in the chain of survival, the odds that EMS providers will revive cardiac arrest patients are minimal. As faculty in an academic medical center, our mission is finding ways to use research to benefit the community. So to improve those odds, physicians from the Department of Emergency Medicine in the Jacobs School along with EMS providers will soon launch a campaign geared toward educating the public.
Paradigm changes as important as these do not come easily. The sight of an EMS crew undertaking a prolonged resuscitation in a public area can indeed cause some anxiety. Public unease is a consequence we are more than willing to endure because prolonged resuscitation efforts, regardless of where they occur, are driving these results.
This dramatic shift in philosophy requires a coordinated effort. We plan to refine the collective efforts of all involved.
Brian Clemency, MD, is an associate professor of emergency medicine in the Jacobs School of Medicine and Biomedical Sciences at the University at Buffalo, an EMS medical director at American Medical Response Western New York and a physician with UBMD Emergency Medicine.
---
Story Credit: http://buffalonews.com/2017/12/03/another-voice-saving-lives-after-cardiac-arrest-requires-change/